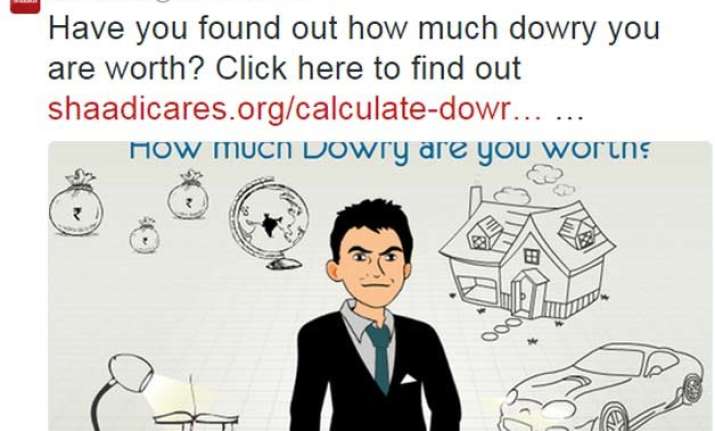 This calculator will tell you how much dowry are you worth!
Are you planning to get married? Or is your entire khandan working on a special project, named Getting-A-Suitable-Match for you?
Dowry is supposedly a part of this entire process. If you are curious about what your worth is, then Shaadi.com has a solution for you. This popular matrimonial website has launched a dowry calculator that requires just your details and gives you the monetary number that best suits your achievements.
You will surely fall in love with this calculator! Just enter all information regarding your age, profession, monthly salary, education and location and find out how much dowry you are worth.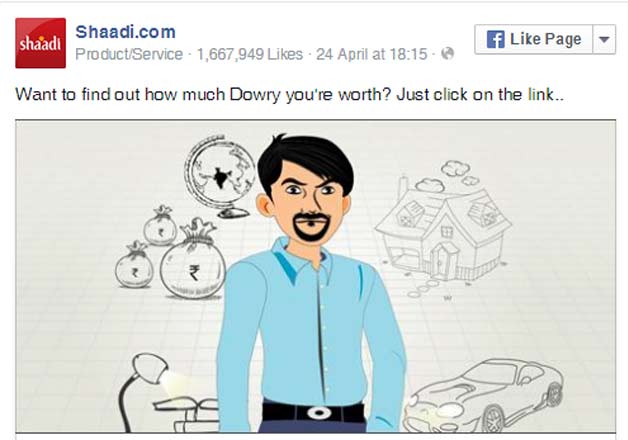 The calculator invented by Shaadi.com has already gone viral on internet. The Shaadi.com website posted about the calculator on social networking sites including Twitter and Facebook and has already received thousand likes and shares.  
Designed to shock, this calculator will open your eyes. Kudos to matrimonial site for coming up with a brilliant campaign.
Try it yourself now here.