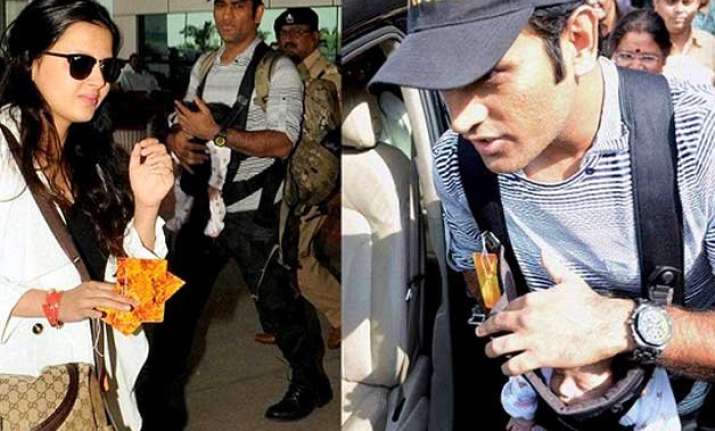 5 things that make MS Dhoni the most lovable dad!
More than IPL 2015,
Mahendra Singh Dhoni
's newborn daughter
Ziva
is hogging the limelight these days.
Just when Dhoni' fans were dying to get a glimpse of this little angel, the man obliged his fans with some candid images of the family on his Facebook page.
One can just not ignore the doting side of Dhoni, as he is in no mood to leave even a single opportunity to spend some quality time with his 'bundle of joy'. Lately we noticed him showering some extra-care over his daughter Ziva.
Even before her birth, MS Dhoni had been busy playing for India at the World Cup 2015 and wasn't even there along side his wife during her arrival into this world.
But ever since his return, Dhoni made sure that he and his darling daughter Ziva enjoyed all the bond-building time together.
The newly-born has been travelling constantly the length and breadth of the nation with her father since this year's IPL season kicked off on April 8.
Apart from being the coolest captain, time and again Dhoni is proving to be the coolest dad also.
Take a look at the gestures that prove Dhoni is the latest daddy cool: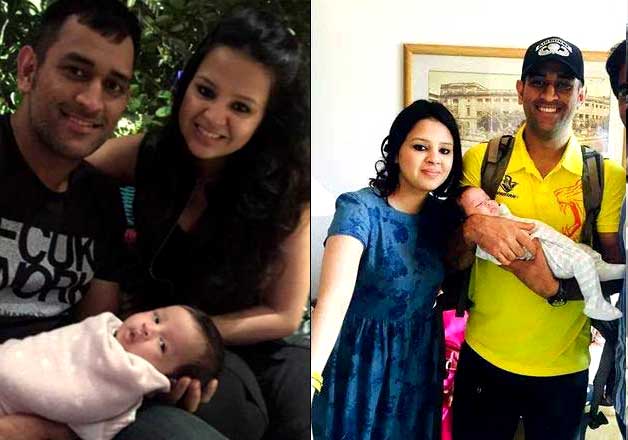 1. It was Ziva's first outing with daddy Dhoni. The way he protected his daughter from sunlight, it truly reflected his love and care
2. Many times we see Dhoni carrying his daughter despite his wife Sakshi is available.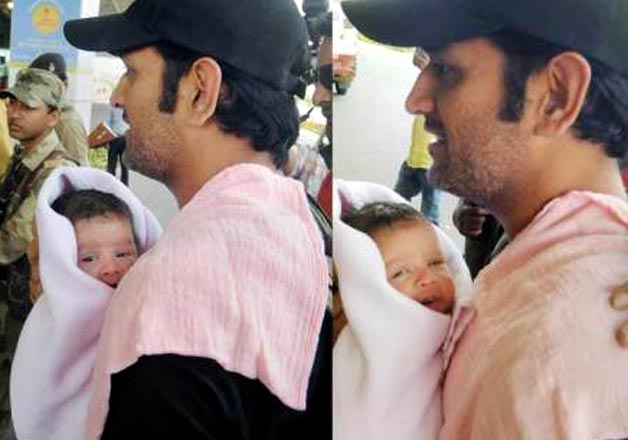 3. The other important reason why we crowned him as coolest dad is he stayed away from his newborn daughter for months as he was playing WorldCup 2015 yet did every bit to make her proud in future.
4. The newborn has been travelling with Dhoni all across the nation for the on-going IPL tournament. Certainly its Dhoni's way to spend more quality time with his daughter.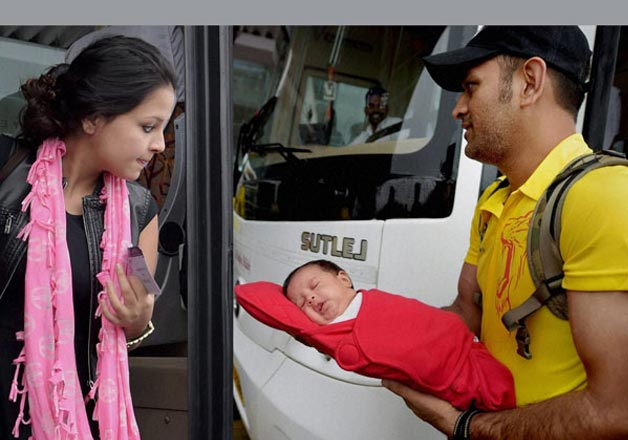 5. Unlike other celeb dads, Dhoni has been approaching a rather normal upbringing for his daughter.