New Delhi: If you happen to be a Delhiite, then you know exactly what the 'Delhi Metro' means for people in the national capital. It is no less then the lifeline for India's heart.
Be it college/school students, office goers, elderly people or housewives, the happy bandwagon of Delhi Metro is the ultimate choice for everyone looking for a safe, timely and cost-effective journey.
The Delhi Metro network consists of 200 trains covering a total distance of 69,000 kilometers every day. Such a huge network handles the pressure of 20 lakh (2 million) people who commute daily.
It shows how addicted we are to the Delhi Metro.
Over time, certain things have become inseparable characteristics of the Delhi Metro: announcements in male/female voice, unusual station names, office hour crowd, love birds, ladies gossiping and not to forget – the Rajiv Chowk station.
Rajat Mahanti, creator of a start-up named 'Absolute Desi', has designed some kickass posters which can be related to by every person who has ever travelled in the Delhi Metro.
Let's take a look
1.  Start of the Crazy Ride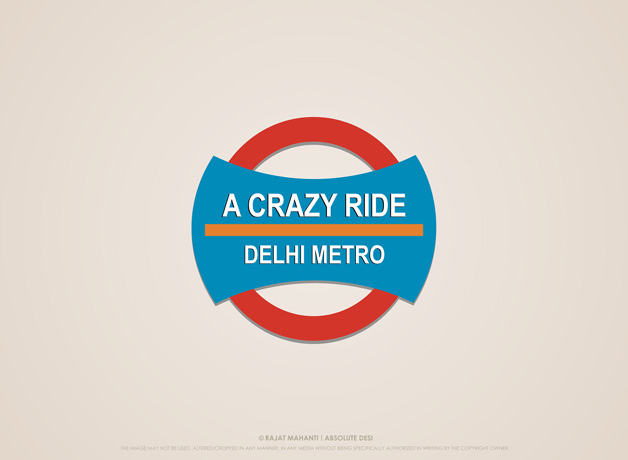 2. SRK Pose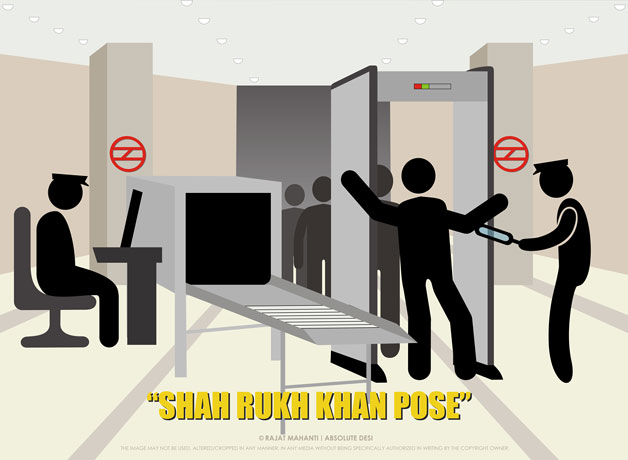 3.  Rough Rajiv Chowk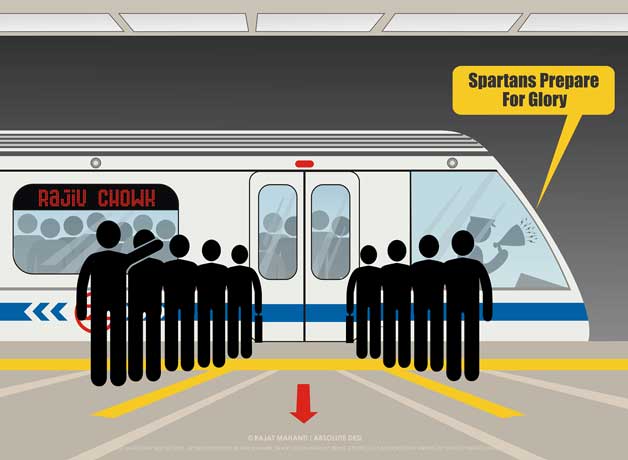 4.  It's beyond control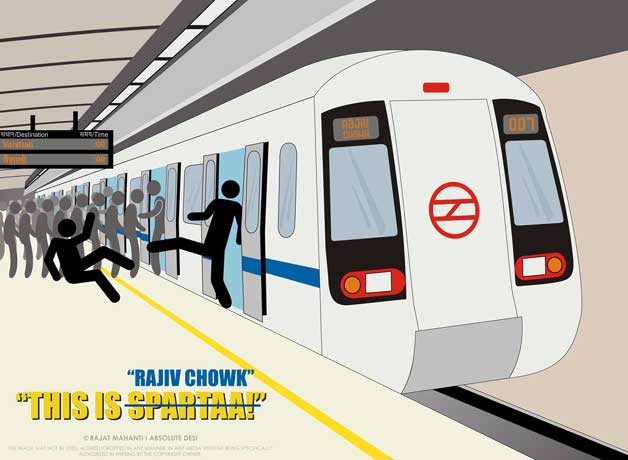 5. Chutzpah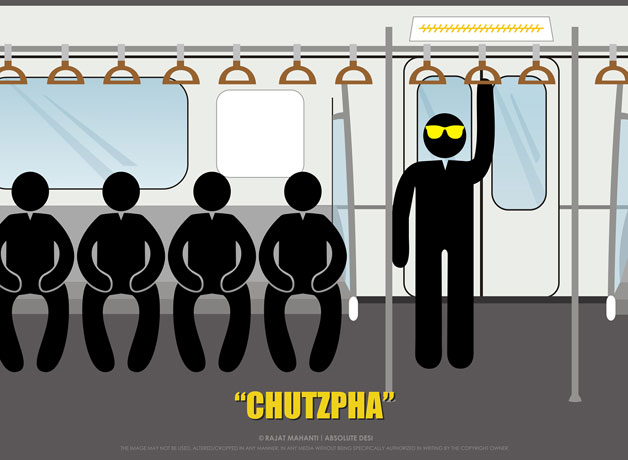 6. Favourite spot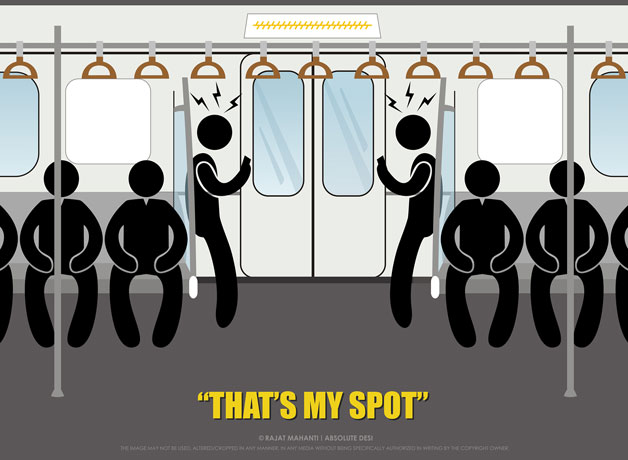 7. Love is in the Metro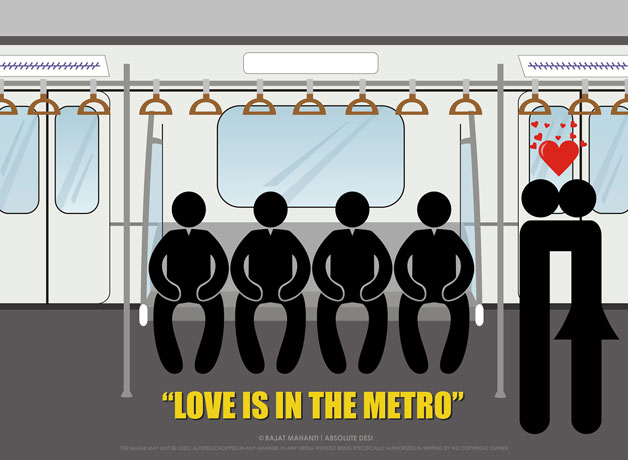 8. Ladies Seat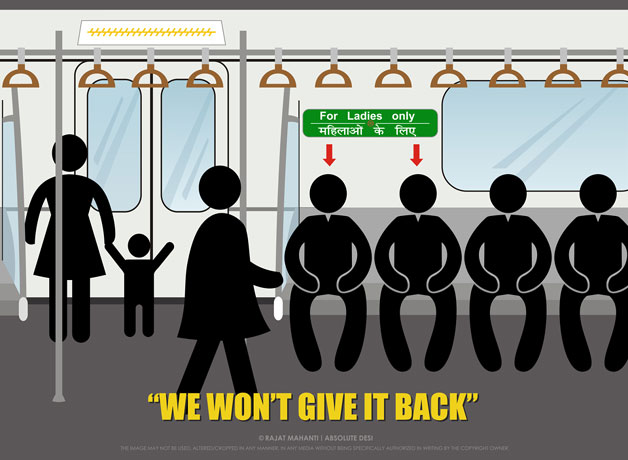 9. Mirrors all around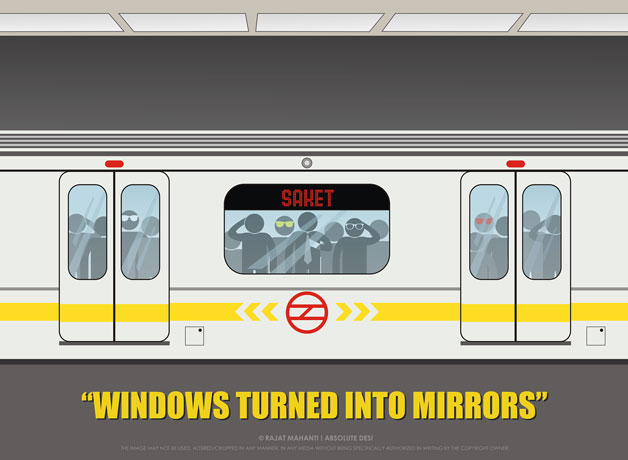 All posters are sourced from the FB page of Absolute Desi.