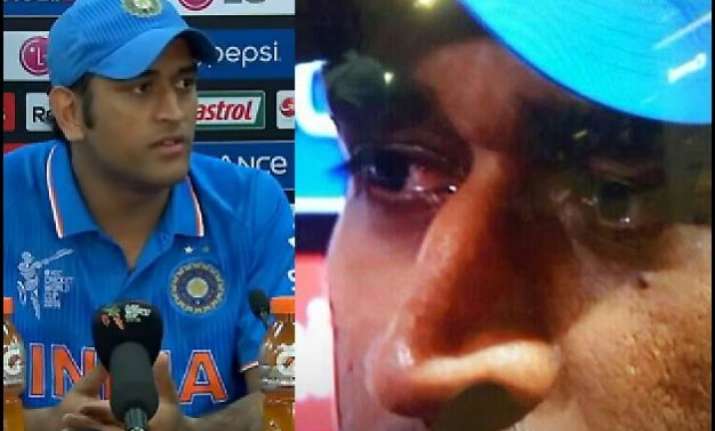 Ever since India lost World Cup 2015 semi final to Australia, Indian cricket fans went berserk finding someone to blame for it - even it meant blaming a supportive girlffriend like Anushka Sharma.
Meanwhile changing their targets for blamb-game from Anushka to Virat to Dhoni and to even that dude who didn't wear his regular 'blue t-shirt' that day, one fact they missed was they weren't the only true fans who were disappointed.
There were many who were disappointed too but not for losing the game, but to see how their fans react to a mere win-loss system - yes the very own legends of the Cricket World felt pity that their fans were picking on Team India.
Also read: World Cup 2015: 4 weird things fans did in name of good luck for India's semi final win!
These posters by Bluegape.com show Sachin Tendulkar, Kapil Dev, Gary Kirsten, Rahul Dravid, Steve Waugh, Wasim Akram, Mahela Jayawardene, Ian Bishop, Saurav Ganguly and many more expressed what they felt about MS Dhoni and his boys displaying a brilliant game.
We bet by the end of it, you'll thank not us but them for changing your perspective: