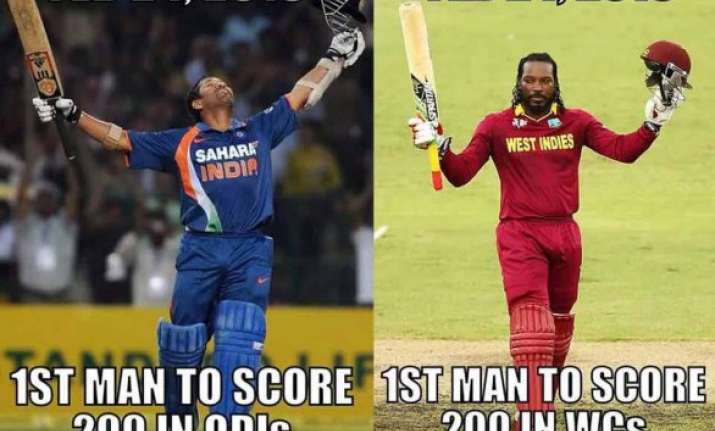 West Indian master blaster Chris Gayle smashed his way into the record books today with the double knock in the World Cup match against Zimbabwe.
His record breaking innings coming on 24 February 2015 has made him stand parallel to Indian Cricket God Sachin Tendulkar, who also scored his double ton on 24 February in 2010.
The event is being celebrated over twitter as deja-vu moment, with people discussing about the batsman's impressive double whammy.
Since morning, tweets are pouring in from all over India making 'Gayle', a trending topic in India. Currently, it is running at No.2.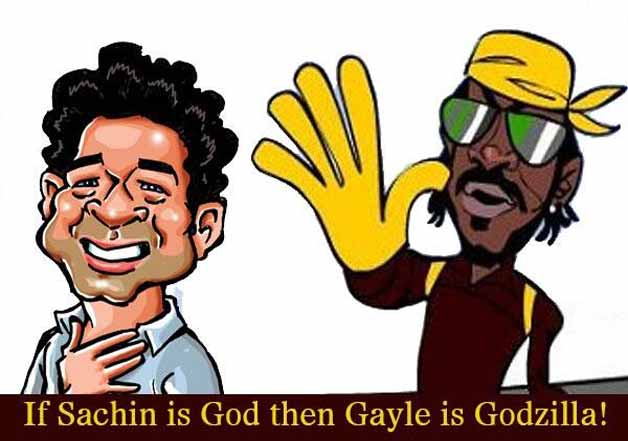 What made Gayle's double ton all the more special is his recent struggles with the form. In the 19 innings since his last hundred in June 2013, the otherwise mighty batsman managed to score just 274 runs at an average of 14.42.
"I was under pressure to score runs, and I kept getting messages from Twitter and on my cell phone from fans. I have never known so many people wanting Chris Gayle to do so well," Gayle said.

In his massive 215 run innings today, Gayle hit a total of 16 sixes in 147 balls before he was out the last delivery of his side's innings.
With this he becomes the first batsman to score double hundred in World Cup match as well as the first non-Indian to achieve the double whammy, as prior only Rohit Sharma (two), Sachin Tendulkar and Virender Sehwag were able to achieve the milestone.
Here are some tweets:
1. God and Godzila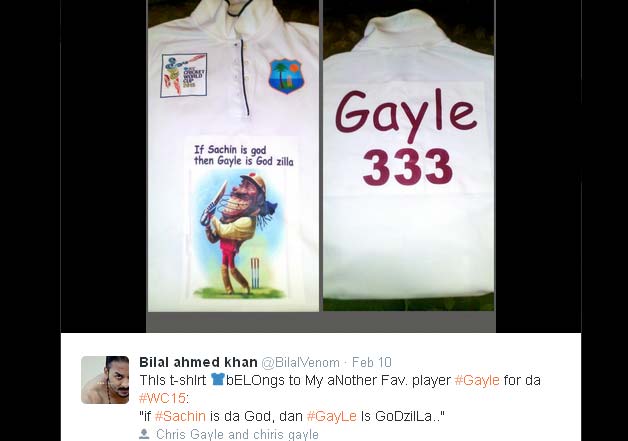 2. Sachin-Gayle similar!

3. Sachin-Gayle not so similar!

4. Sachin Tendulkar- The benchmark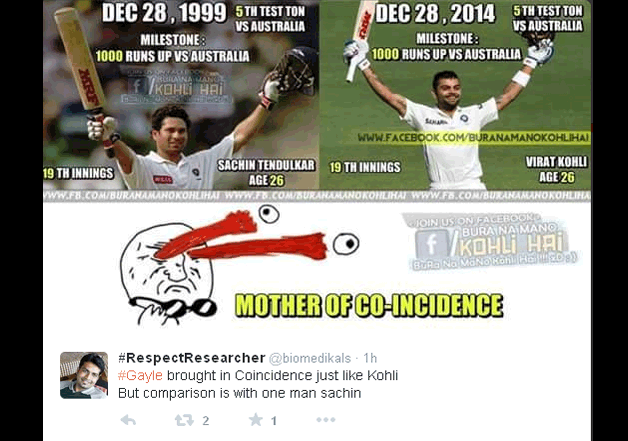 5. Thoka Thoka!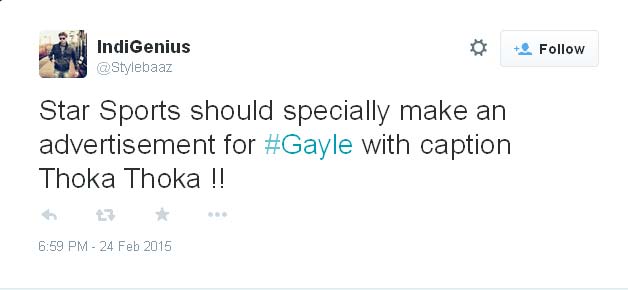 6. Retirement at bay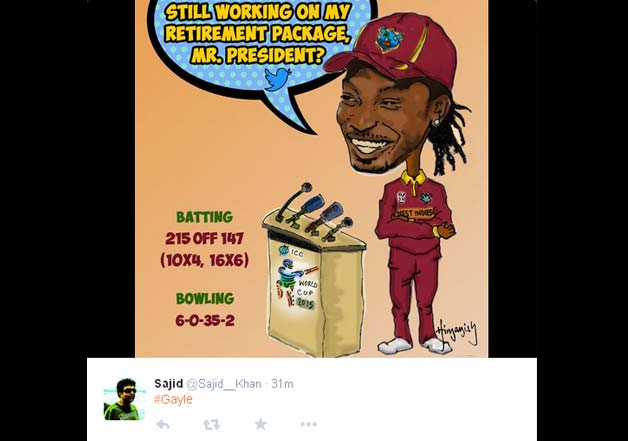 Two days ago, Dave Cameron, the president of the West Indies Cricket Board, reignited a row with players by retweeting a fan's tweet calling for Gayle to be dropped.