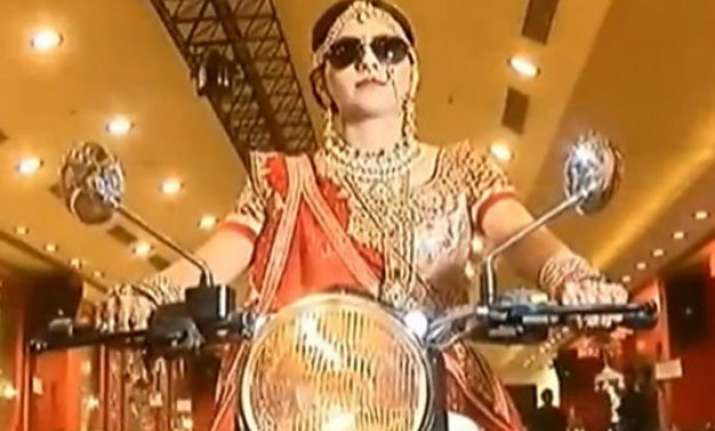 New Delhi: Traditionally, Indian weddings are something where grooms are usually outgoing while brides prefer staying poised. Mentioning the entry at wedding, groom comes riding a horse while brides go for a palki, surrounded by family and friends.
But it seems time is changing fast and the recent incident at a wedding will leave your jaws drop.
A bride from Ahemadabad, in a break from traditions, entered her wedding hall on a Royal Enfield bike. Aesha Upadhyay Vyas  rode her Royal Enfield Bullet 350 - a Raksha Bandhan gift from her brother - to her wedding earlier this month.
She calls herself 'Riderni' and her Facebook profile goes by the name- Aesha Upadhyay Vyas Riderni.
Talking about her love for bikes in an interview to leading daily, Aesha said, "I would borrow my uncle's Bullet and have undertaken some interesting journeys. I once went to Goa and back on my Bullet, accompanied by a group of fellow Bullet lovers"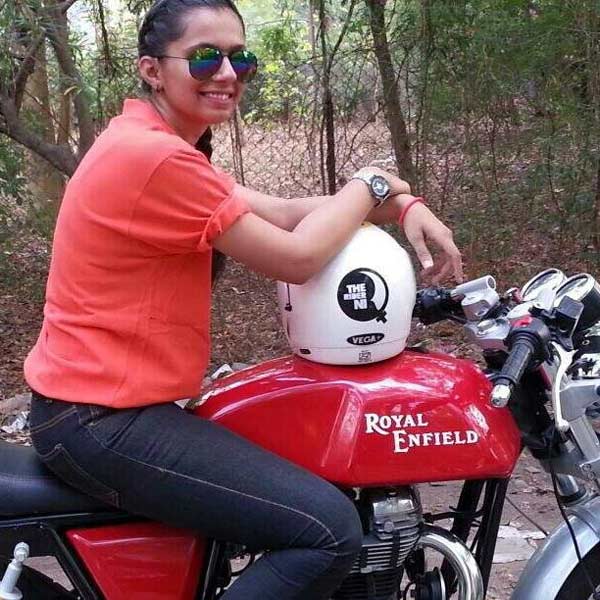 "I also went to the Om Banna Temple, otherwise known as the Bullet Baba Temple," she added.
While this bride is a daring 'Riderni', her groom Laukik Vyas, Canada-based professional, doesn't know anything about riding bikes and said "I am the pillion rider and I am only too happy to let Aesha take charge".
"I think coming to the wedding venue on a Bullet is a unique and exciting idea. Knowing her love for Bullets and riding, I fully support the idea," he was quoted as saying before the wedding.
Well! Aesha has indeed given new goals to the brides-to-be with her 'bike riding' stint at her own wedding.
Watch the video