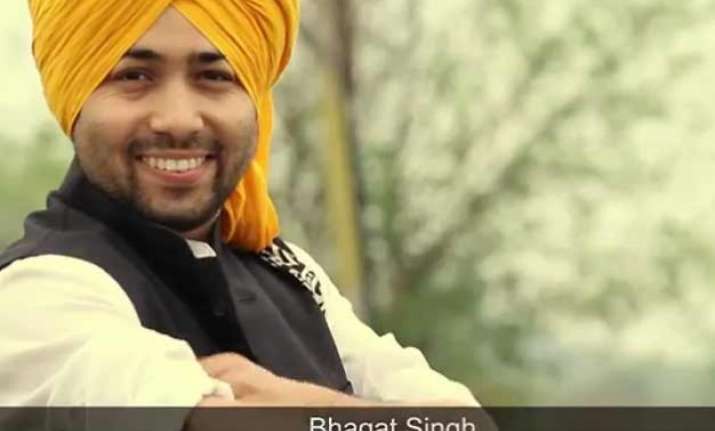 23rd March is just not a date! It's the day when we Indians need to think "how worthful the freedom is". On this very day in 1931, Bhagat Singh was convicted and subsequently hanged for his participation in the murder of British police officer John Saunders.
His martyrdom at the very young age of 23 prompted youth in India to begin fighting for Indian independence. And now in modern India, Bhagat Singh continues to be a youth idol as well as the inspiration for several films.
This video from Desi Talkies pays tribute to the immortal hero of India's freedom struggle against the British. It showcases how we need him toady also to evade all flaws like corruption, gender discrimination, religious war etc.
Bhagat Singh is one of those legends who sacrifice their lives to give the meaning of freedom and remain alive forever in hearts.
This year on March 23, Prime Minister Narendra Modi will pay homage to freedom fighters Bhagat Singh, Rajguru and Sukhdev at Hussainiwala where their last rites were performed in 1931.
Watch video: