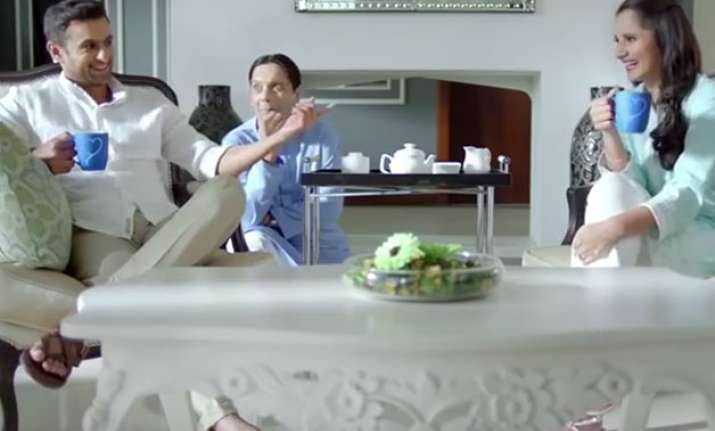 New Delhi: Indian tennis star Sania Mirza and Pakistan cricketer Shoaib Malik, are much like the regular husband and wife. They argue over small issues but there's something which keeps them united in the end. At least, the latest new ad commercial featuring the star couple proves that.
It shows Shoaib-Sania, who belong from different nations, having diverse views on variety of topics ranging from sweets to cricket and music to weather.
These arguments disturb their house maid, who makes desperate attempts to keep them together but his attempts go in vain. Though, at last he serves them with tea and everything changes.
Watch the video to know what happens next:
Sania Mirza tied the knot with Shoaib Malik in 2010 in a lavish ceremony.