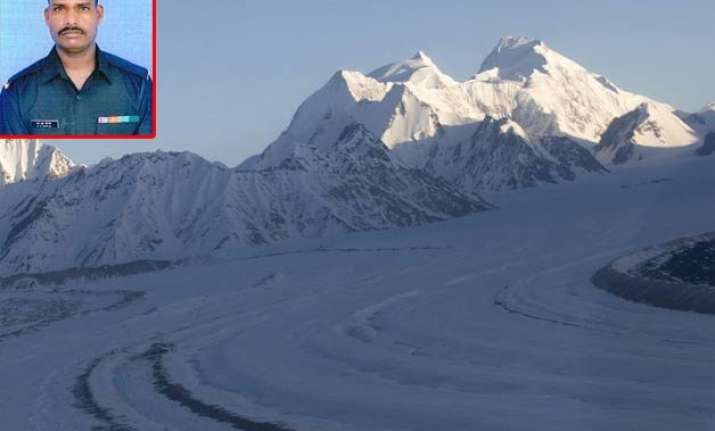 New Delhi: Etched on the stone memorial at the Indian Army base camp in Siachen are words, "Quartered in snow, silent to remain, when the bugle calls, they shall rise and march again." Siachen, is the world's highest and coldest war zone where brave soldiers of the Indian Army hold a strong position in keeping Pakistan from claiming the glacier.
A few days ago, an avalanche struck the war zone killing 9 of our brave hearts. One soldier, Lance Naik Hanumanthappa Koppad lost his battle to death after struggling for life for nine days. The rescue team had found him alive after being buried under snow for six days.
The entire nation had joined hands to pray for quick recovery of our soldier but unfortunately he breathed his last today afternoon.
While we sleep peacefully in our haven, these soldiers risk their loves to keep our enemies at bay.
Here we tell you five facts about the inhospitable war zone which will make you thankful for the life you are leading. At the end of this article, you will be filled with a sense of respect for the soldiers who keep the nation's interest before their own.
1. Temperatures at Siachen dip well below -50 degree Celsius.  At this temperature touching any metal object with bare hands can cause deadly frost bites. Our jawans use guns and other artillery after wearing anti-frostible gloves.
2. Due to continuous use of oxygen masks, our soldiers often suffer from problems of hearing, eyesight and memory loss. Not only this, speech problems, nausea, sleep deprivation and depression are also some of the common problems faced by them. Despite this, the Indian Army holds two-thirds of the glacier, including the highest motorable pass in the world called Khardungla Pass.
3. Fresh food is something which never reaches our soldiers. At the altitude of 5,400 metres fruits like apple and oranges freeze like a rock in no time. Toothpaste too freezes in the tube. To avoid death by cold, our soldiers bathe only once in a month that too in specially designed commodes by DRDO.   
4. Something as basic as water too doesn't come easily to our soldiers. They melt ice on stoves to obtain drinking water. Machine guns are dipped in boiling water to keep them from jamming.
5. Apart from protecting the glacier from enemies, our soldiers also safeguard their camp from the wrath of nature. They face almost 35 feet of snow and blizzards all year around. To avoid swallowing up of the camp by snow, they use shovels and light machinery.
In spite of such inhospitable conditions, the Indian Army never sees dearth of volunteers to serve in Siachen. It is also worth a mention that they have built the highest helipad, 'Sonam' at Siachen which is used to bring in supplies. A big salute to the Indian army for keeping us safe every second.
Jai Hind!