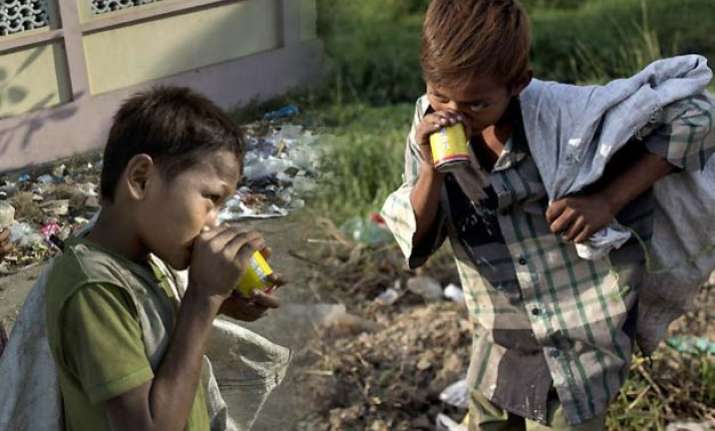 Somewhere in this world kids sniff glue to forget hunger...
But then, whats the most humane way to deal with hunger pangs? Probably most of us would say, "Dude just grab a bite!" but somewhere reality is totally different.
Kids in this Myanmar (NOTE: They do not want to!) prefer to sniff glue over the fight to put a meal on their plates at the of the day.
Some street kids around Myanmar's biggest city Yangon, were observed to being scavenging through garbage piled up behind shops and factories in search of something — anything — to sell.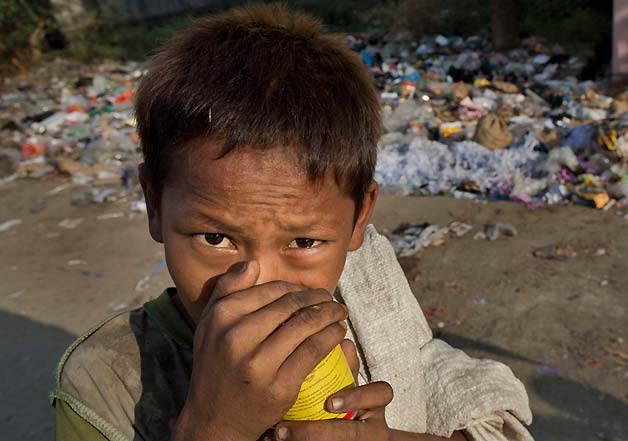 When 11-year-old, Thant Zin Oo was stoped for a little chat, he had sweaty hair matted to his pale with emaciated face. And he was quick to adjust a half-empty yellow glue tin under his tattered shirt.
Understanding what he will be questioned about, (pointing to his glue tin) he said, "It gives me a sense of peace. I forget my hunger for a moment and dream of things that I cannot do in my real life."
And he takes a break to inhale the strong, noxious fumes into his young lungs.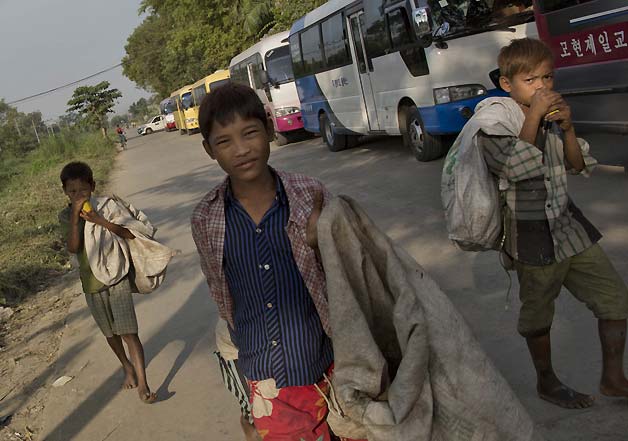 Amid the poor economic conditions around the nation which has been bustling to strike a rise, Oo and his 15-year-old brother Ko Min along with other kids are always engaged in scavenging activity (without fail).
They barely $2 to $3 a day — half of which goes to their parents and the other half to a small tin of glue they share between themselves.
Many kids like him are left to fend for themselves, who in turn get easily influenced by the bad habits of streets, from prostitution and gambling to drug abuse and gang-style extortion, said Aung Kyaw Myint, local leader of an organization that provides help for homeless kids.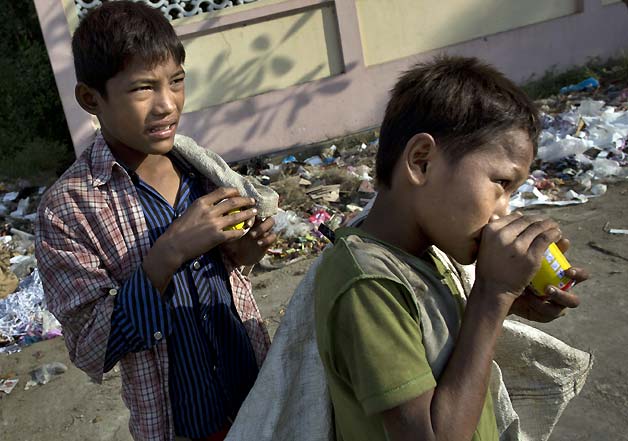 Neither of these kids running around streets, dream to make it big or even have a meal by the end of day. Their modest goals now seem totally unrealistic.
Oo adds, "When I sniff glue, I close my eyes and in my dreams I go to nightclubs and have fun."
His ending statement leaves us all with a big question to which global foundations are yet to cite a feasible answer i.e. 'Hunger'!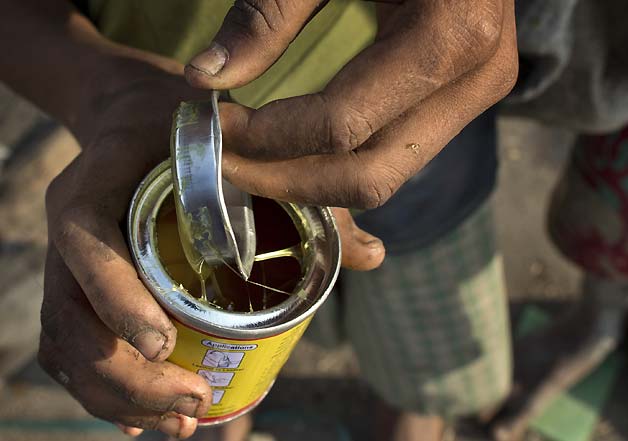 With inputs from AP