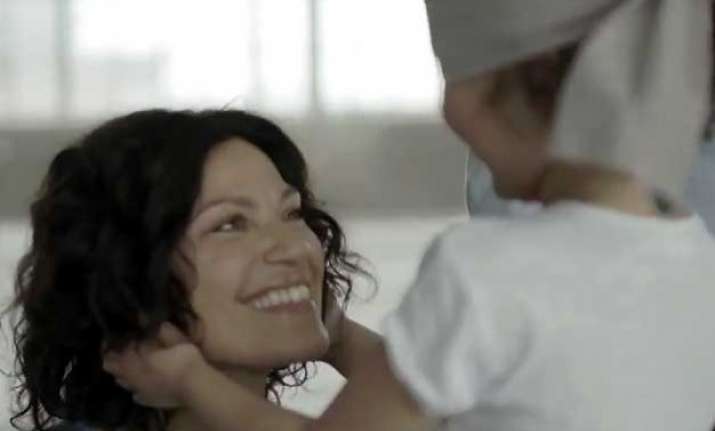 Mother's affection is priceless; this was clearly displayed during an experiment, when kids aged 3-9 were asked to identify their mothers in a group of women.
These kids who were blindfolded had a hearty play and their mothers had a rather emotional turmoil, while the experiment was being conducted. Only when the kids were asked to find their moms, through mere touch - the room was filled with quite husky cries.
These women watched their kids precisely identifying their mothers through them by quite innocent gestures, like touching palms, hair and smelling their fragrance. The video was uploaded on YouTube on April 13 and has been since watched over 9 million times.
It carries a description which says, "As a small experiment of women's uniqueness and the special bond between a mother and child, we met up with 6 wonderful women, and asked them to let us blindfold their most precious loved ones. Their children!"
The video clearly captures a mother-child emotional bond and we bet you'll have tears by the end of it.
Watch video here: