Follow us on New Delhi: The rising number of cars on the roads has almost eliminated the population of bicycle riders around the world. The trend has not only raised the pollution levels in the air to an extreme level but is also causing kilometres-long traffic jams.
Delhi government, in order to deal with pollution and traffic, recently come up with Odd & Even formula and 'Car Free' days. The formula is in trail mode as of now.
But, Germany, in first of its kind solution for the problem, has rolled first three-mile stretch of a bicycle highway. It will eventually span over 62 miles, connecting 10 western cities as well as four universities.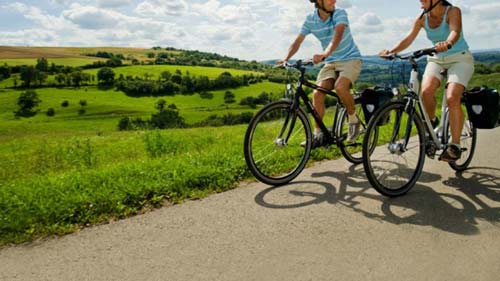 This bicycle highway, very much like regular highways, has overpasses and underpasses for crossroads, passing lanes and streetlights.
With this highway, the bicyclists in the country will never have to worry for zooming trucks, buses, cars and other heavy vehicles. The way is clear for the riders for miles and miles.
As per a study, this project by German government is expected to take 50,000 cars off the road each day. And that's a huge number.
Germany, undoubtedly, has set a big example for the world to see with the bicycle highway. Let's see if New Delhi can take cue.