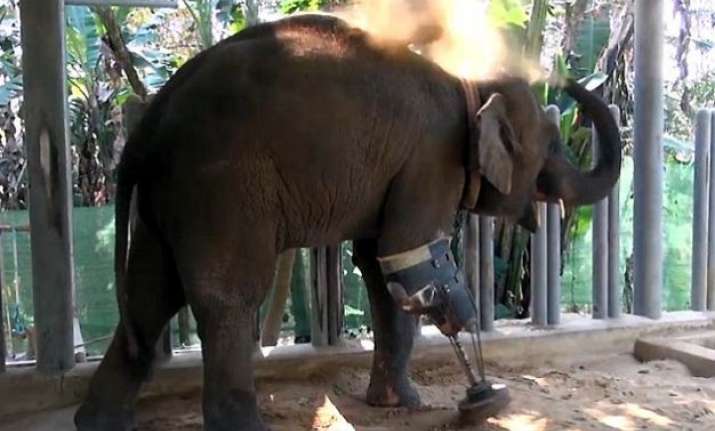 Back in 2006, Mosha lost one of her legs as she stepped on a landmine, which left her limping.
9-year-old female elephant Mosha was brought in for care to The MaeYao National Reserve, world's first hospital for elephants.
2 days after the landmine incident, Mosha was admitted where her right hand leg was amputated fearing infection.
Mosha was fitted with her first prosthetic limb when she was seven months old and since then the hospital has attached five prosthetic limbs.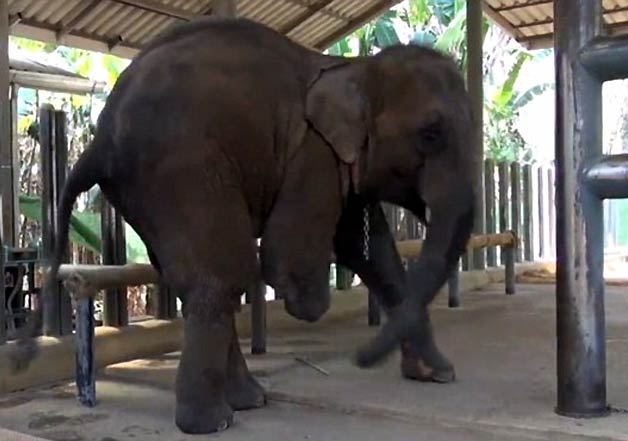 In this video by RuptlyTV, Mosha can be seen struggling to walk on her three legs, but when the hospital carers put on the brand new bespoke leg suiting her grown size, she seems to be at ease.
She walks with joy as the new prosthetic leg has given a new lease of life.
Hospital staff initially, pull on a comfort sock over her leg and then fit in the artificial leg to Mosha's stump.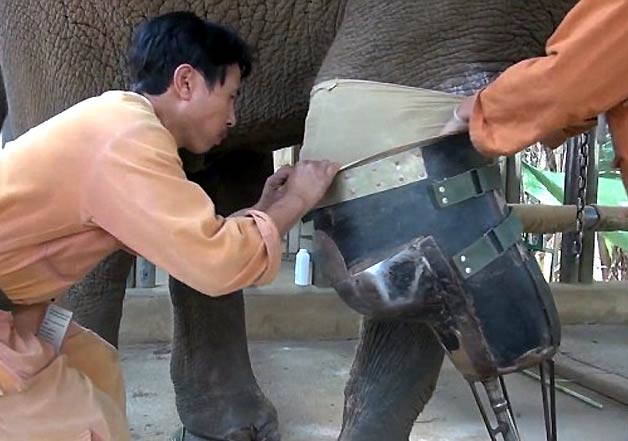 Towards the end of the video, she can be seen scooping up sand in her trunk and sprinkling it all over herself in joy.
Watch video: