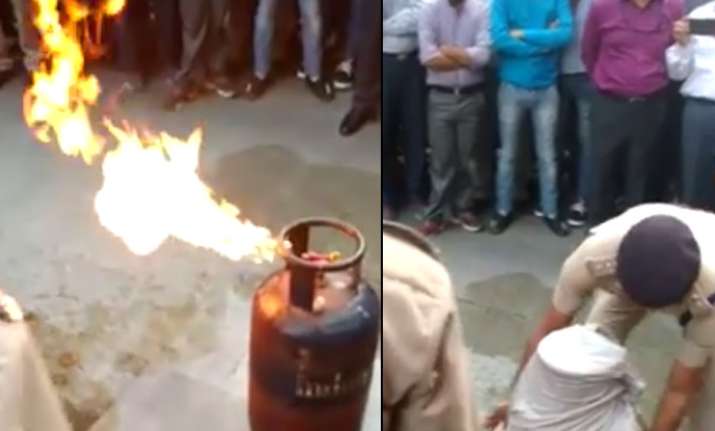 LPG cylinder have been a boon in our life. But when not handled with care, this boon takes no time to turn into a bane. Liquified Petroleum Gas is highly inflammable. This means there are a number of safety hazards associate to a gas cylinder. 
Should we stop using LPG cylinders? No! 
Discarding such a useful invention just for the sake of one safety hazard is a no-brainer. All we can do is just be careful while handling this highly inflammable fuel. 

But sometimes, mishaps happen somehow. But throwing yourself into a panic attack is not a solution. This brave policeman tells you what exactly you should do when your leaking cylinder catches fire. In the video, you will see how a policeman douses a fire from a leaking cylinder in a matter of few seconds. 
This trick can be a life saviour for millions of people across the country who use LPG cylinder at homes. 
Watch this highly-informative video here. And don't forget to pass on this useful information to your friends and family. 
This single hack can save a hundred of life in case a mishap occurs. A little alertness can save lives!