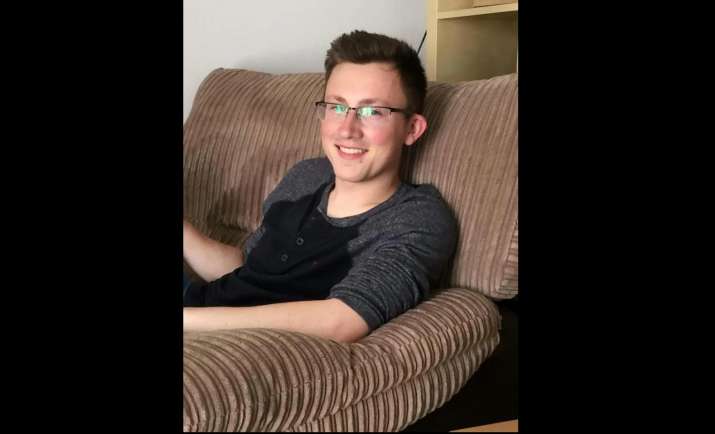 Sewing hand inside stomach might seem bizarre but that's how surgeons save a man's hand after it was crushed by rollers at work. Anthony Seward, 20, got his hand caught between two rollers in an accident at his workplace. But the incredible surgeons came up with the idea to save his hand. They created a 'pocket' and sewed his hand into his stomach to keep the hand tissues alive for three weeks. The tips of his fingers had to be amputated citing the severity of the damage. 
The doctors did so with a hope that one day the fingers can be replaced with Anthony's toes. The procedure was carried out at Southmead hospital in Bristol. It allowed the skin to heal and ensured proper blood supply to the hand. 
Also Read: Beware contact lenses wearer! A woman finds '27 lenses' in her eye, leaving doctors in shock
After three weeks, it was taken out from stomach and skin was folded over to cover entire hand. Anthony underwent to two operations to separate his fingers so that he can move them freely.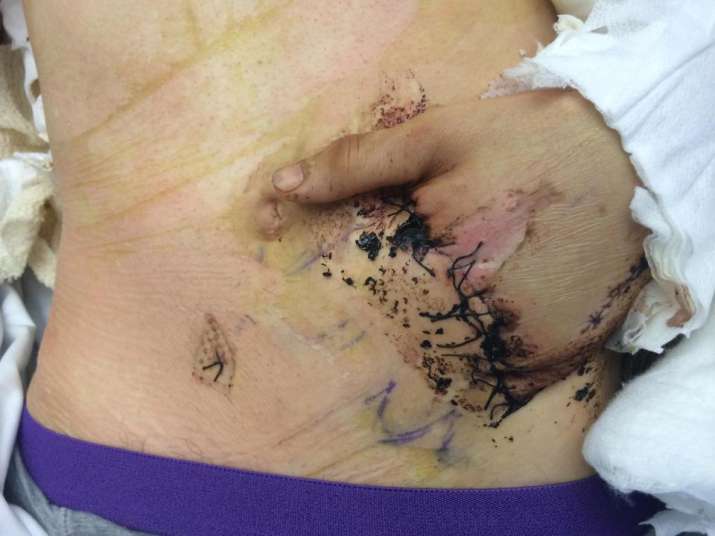 Mr Henderson said: "Normally, there are more sophisticated ways of transplanting tissue but Anthony's injury was so severe it was decided to do it this way.
"It's now quite rare as we don't see that many injuries that require this treatment."
He also said that Anthony's fingers could be improved following the transplants from his toes. This will help him hold the objects better.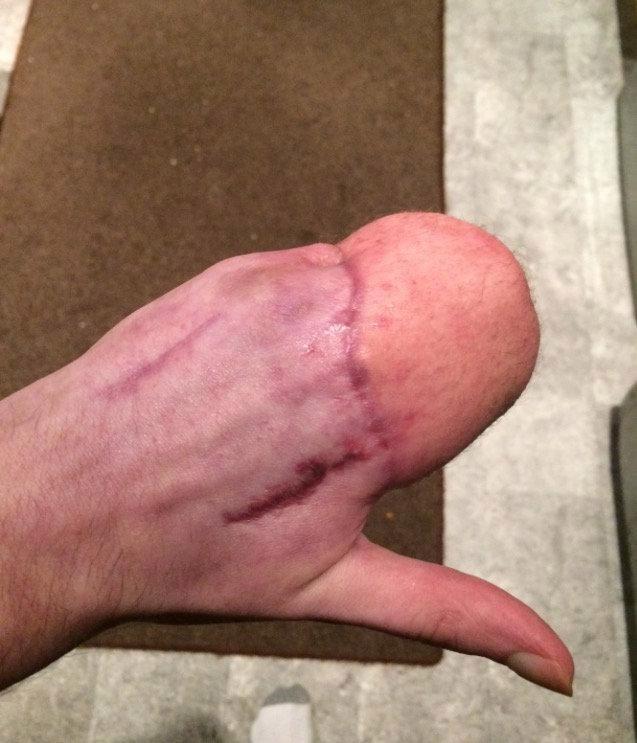 This procedure was first devised by doctors in 1900. It was regularly used to treat injured army men during World War II. In recent years, this technique has been used on soldiers injured in Afghanistan. 
Although, Anthony might get a portion of his fingers back but his career as a firefighters has been ransacked. 
Also Read: Workplace stress alert! 60 per cent employees plan to quit jobs soon, claims survey
"I just can't stress enough thanks to the surgeons, the paramedics and the nurses.They did a phenomenal job and I don't think they could have done any better.I am being retired as a retained firefighter. It was my dream career with the fire service but this has stopped me doing what I always wanted.The worst part about this was it was completely avoidable."
The accident took place entirely due to human negligence. According to Health and Safety Prosecutor Paul Mannell, the guard on the machine had broken but parts were available to repair it. Anthony worked at the place for 4 months and he was just 15 minutes from the end of his shift when the tragedy struck. 
He said: "There is no dispute that he did not realise the rollers were rotating."
Mr Mannell further added that Anthony suffered severe crush injuries which required 6 operations and regular physiotherapy. There are still chances that he might lose his hand. 
The company was fined £300,000 by District Judge Stephen Nicholls.
For more trending stories, visit the Buzz section of website.