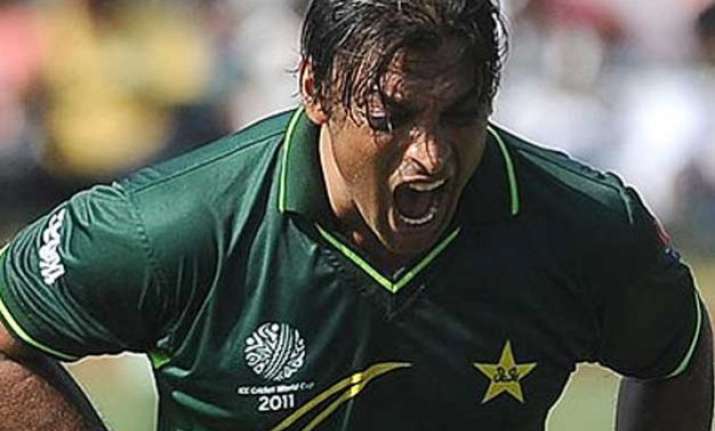 Shoaib Akhtar, the mighty fast bowler of Pakistan cricket team, is really a pissed man nowadays. And he has all the reasons to be one.
After all, loosing by 150 runs to minnow West Indies in the World Cup match is certainly a thing of shame for a Team like Pakistan.
Prior to this match, Pakistan also lost to India by 76 runs in the first pool match after a dismal show from both batting and bowling department. It brought much embarrassment for the team who hasn't managed to win a single game against India in the six matches it has played till now.
In this clip, Akhtar smashes Pakistani cricket captain Misbah-ul-Haq and coach Waqar Younis for the bad performance of the team.
Moreover, he took a dig on Younis Khan and Shahid Afridi's increasing age and for their unworthy contribution to the team.
His words are harsh but that's what the truth is…Pakistan needs a big transformation if it wants to make a come back in the ongoing championship or otherwise.
Watch the derailed Rawalpindi Express taking on the so called 'messiahs' of Pakistan team!