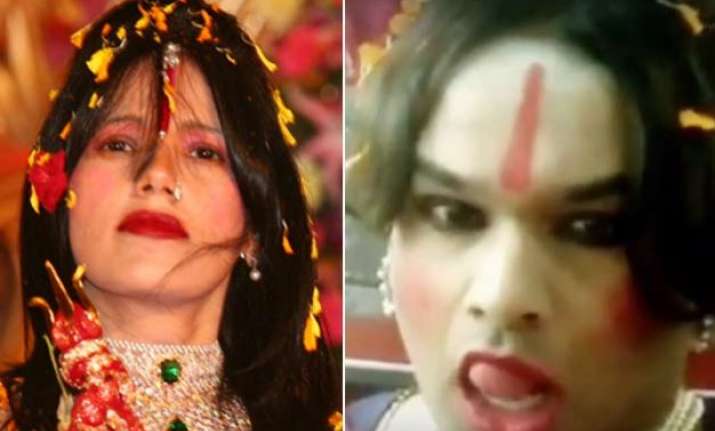 New Delhi: Radhe Maa, the self styled godwoman, has been in the news for a while thanks to the number of controversies surrounding her.
The lady, sporting garish red & gold attire and trident, always tends to give an impression that she is an avatar of Goddess Durga.
The Twitterati even started a trend mocking her with 'Radhe Maa is so red' and 'Radhe on the Dance Floor' jokes.
And recently, when the 50-year-old gave an interview to the media claiming that all allegations against her are baseless and she is 'pure and pious', the commoners had a great laugh.
As soon as Radhe Maa's words come in public, social birds make sure to nail it with a series of jokes, memes, and funny videos on her.
As Dubsmash is quite popular nowadays, commoners have tried mimicking Radhe Maa also, and the result is quite amazing!
Check out the hilarious Dubsmash video of pure & pious Radhe Maa here: