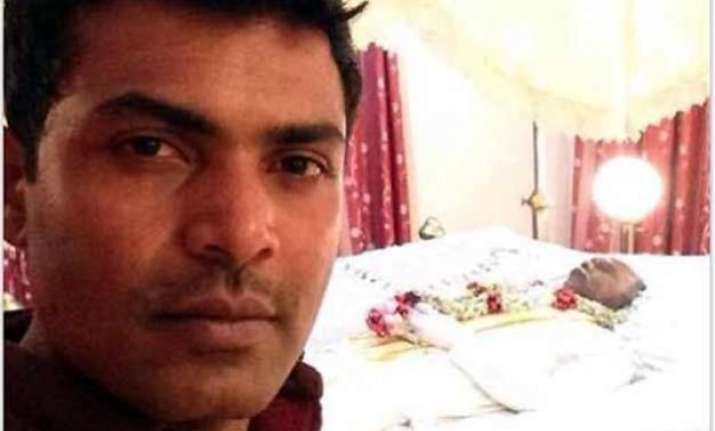 Talk about outrageous selfies, and no one can beat Kim Kardashian! At least that's what people thought before coming across to this Sri Lankan guy, who did the most unthinkable.
Selfie-addicted people often leave their friends, family and followers amused over their incessant habit of clicking pictures regardless of background, ambience or per se logic.
But this Sri Lankan guy left almost all (who we believe until now were) friends in a jaw dropping moment when he shared his selfie on his Facebook account.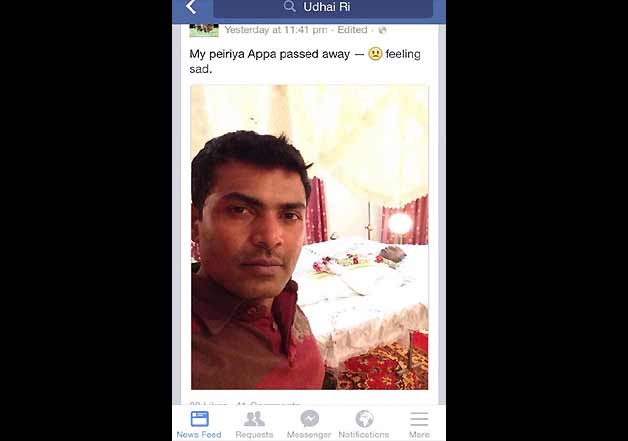 With caption, "My Peiriya Appa passed away - feeling sad", the guy posted his selfie with his dead father's body in the background of what seems to be his on-going funeral.
Ever since Udhai Ri posted his selfie, he received backlash by his friends and contacts on his FB for his audacity to go to this extent of 'selfie craze'.  So much so that he had to delete the disgusting selfie.