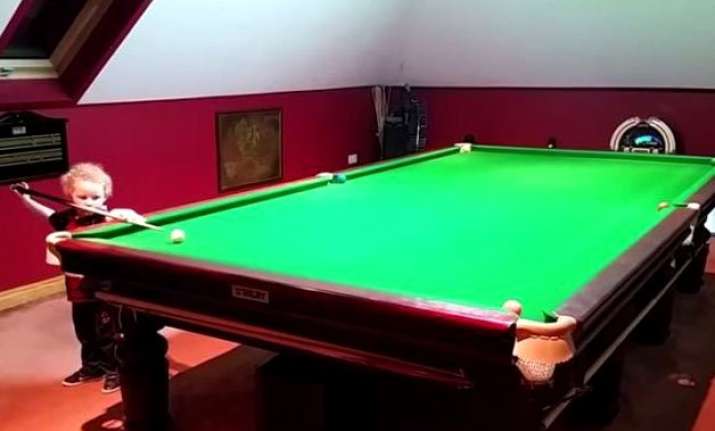 He can barely see over the Snooker table's edge and he is playing the game like a champ.
Irish kid, named Adam Wynne's video is making buzz these days. The reason behind this is simple, when this video was shot; this kiddo barely 2-3 years shows off his amazing precision and skills. The most interesting part is that he is never been trained in this game.
The video shows how efficiently this little champ is playing the game like a pro. From his aim to his shooting style, everything reflects how efficient this lad is and that the world might soon have a new snooker champion.
With over 250,000 views online and still counting, Adam can be touted as youngest YouTube star. Watch this incredible kid showing skills in the video below.
JFYI
The snooker table real estate size is 11 feet 8.5 inches by 5 ft 10 inches as compared to standard amateur 7 foot bar pool table for the 9 foot professional sized ones.  We are sure you won't doubt about his skills now!