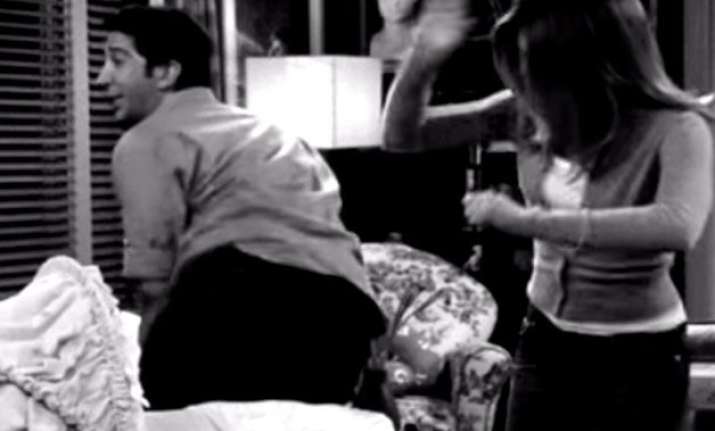 Just admit it…many of you have related F.R.I.E.N.D.S moments with those of Bollywood movies!  If not tried, at least heard couple of your friends talk about it.
And here it is! YouTube channel Bollywood Gandu has come with an epic mashup of F.R.I.E.N.D.S and Bollywood. Either ways, we love both!
A pinch of Bollywood can make anything jazzy and peppy. When epic sitcom like F.R.I.E.N.D.S got jazzed up with typical Bollywood songs, it turned into something hilarious and funny.
From Monica and Ross doing the routine 'Pappu Can't Dance Sala' and Rachel Green grooving to 'Mere Khawaboo Me Jo Aaye', this mashup from #BollywoodGandu will make you go ROFL!
And please don't forget to check out the Sorry Shaktiman bit in the last.
Get going!