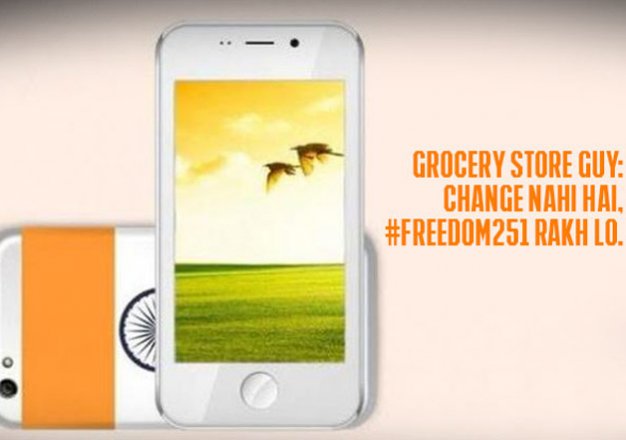 New Delhi: So, tele company Ringing Bells announced the sale of World's cheapest Smartphone. Freedom 251 priced at just Rs 251. When the news broke, most of the people thought it was a hoax. After all, how can any company sell a smartphone at such a cheap price?
But, the company claimed to do the impossible. The smart phone comes loaded with features like 1.3-GHz quad-core processor, 8 GB internal memory expandable up to 32 GB, has a 3.2 megapixel primary camera, a 0.3-megapixel front camera and comes equipped with a 1450mAh battery.
Given the specifications, it was expected that the mobile's sales will see bumper opening. And they did. The Noida-based start-up Ringing Bells claimed to have received 30,000 confirmed orders and over six lakh hits per second on its website on the first day.  
Following this their website crashed. Ringing Bells said that they would be fine the next day, but the second day proved to be a bigger dud.
With such a massive buzz surrounding it, the next thing to happen was 'Freedom 251' becoming the butt of jokes on social media. Memes, jokes and tweets about the phone have surfaced, some of which are so funny that they might give you a stomach ache.
Have a look at few of them.