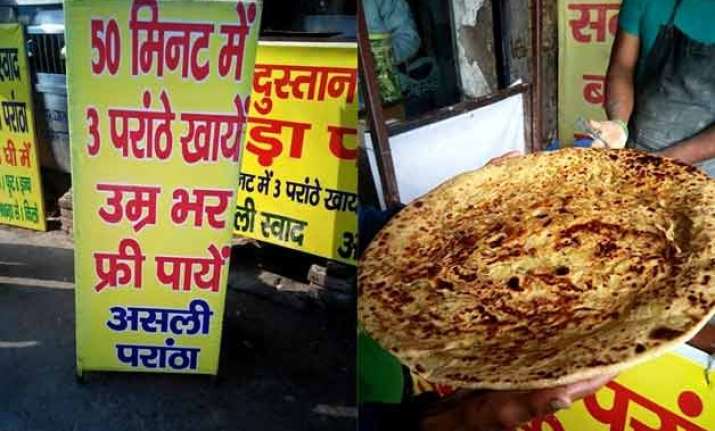 If you are reading this, than I am sure you are game for it as well. Before we reveal you the address to join the challenge, we have a few details to share.
Surprise number #1 – It is not that 'paratha' that is rolled by generation of our moms and aunties, which we wash it down over breakfast with a cup of 'adrak ki chai'. This amazing Paratha weighs around 1 Kg. You hear it right ONE KILOGRAM to be precise.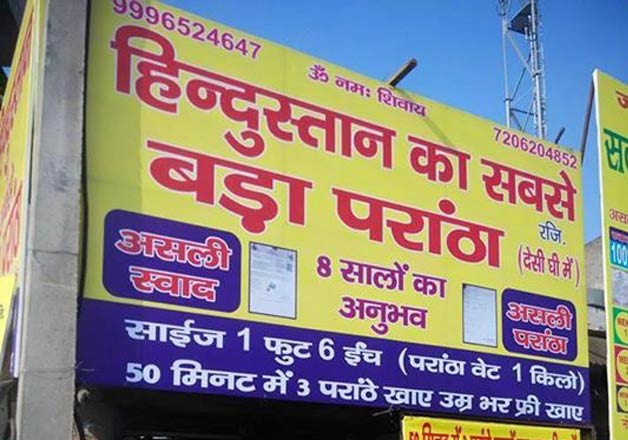 Surprise number #2 – It's an 18 inch paratha. You read it right, it has diameter of 1 ft 6 inches. It is 2 inches bigger than the party size 16 inch pizza. More specifically, this paratha is six inches bigger than the medium size pizza that we generally order.  
Surprise number #3 – If you have decided to give the challenge a miss because you and your friend could not finish the medium size pizza ordered last night, than its all right. The story ends here. Thanks for reading. But if you are still game for it than below is the address.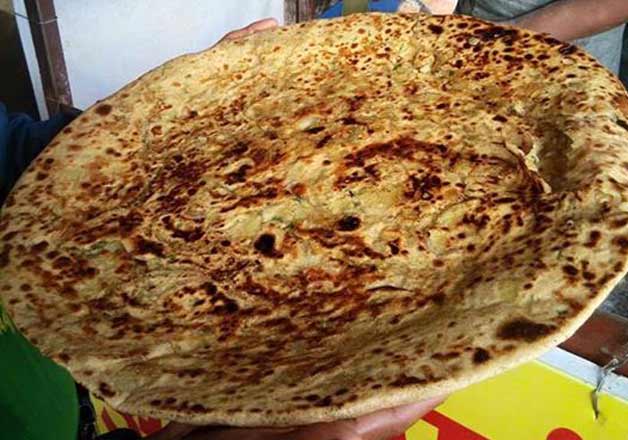 The name of food joint is Ásli Paratha'and is on Delhi-Rohtak bypass road.
Do share your picture and address if you win the challenge. We would love to write your story as well.