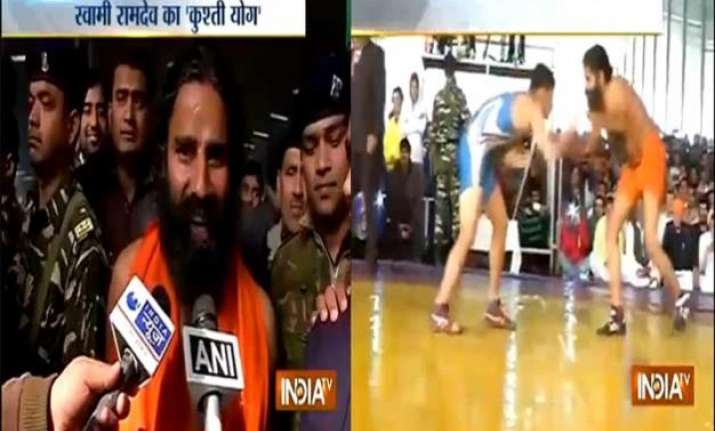 So you thought Baba Ramdev was all into 'Yoga' n running… (Oops!)
You might have seen him donning different avatars or posing in different asanas, but this time round he's gonna shock you to core!
This social crusader, who's always fighting against social injustice, has shown his wrestling prowess to the world.
And no surprises, Baba Ramdev overpowered the opposition...something to which he's no stranger. Well, we cannot doubt his dexterity but it is hard to say, anybody would dare to defeat Baba in front of his admirers.
Baba also pitched for declaring Kabaddi and Wrestling as national sports. Our generation feeding on WWE, which is high on entertainment but lacks originality, has got some serious competition.
Well, it's indeed a good gesture by Baba Ramdev for encouraging such games which are still played in our villages, but our cities chose to ignore them.