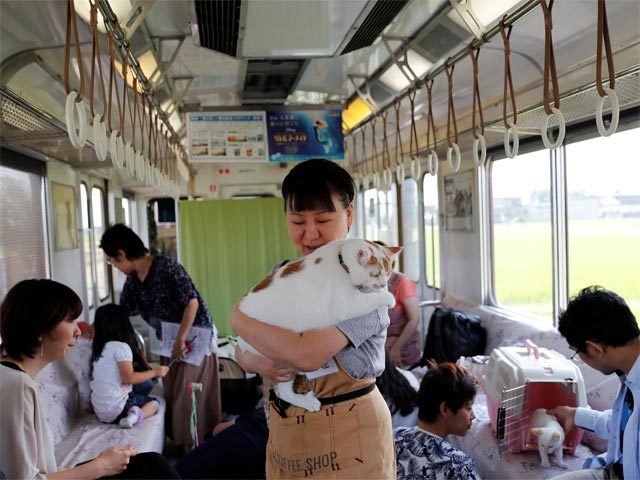 Travelling with our pets is a dream journey. Looking outside the window at beautiful terrain while sitting beside furry companions is an amazing experience. Japan gave such an opportunity to its citizens by launching Cat Cafe Train.This interesting idea of cat-themed train cafe was implemented on September 10 on a train between Ogaki and Ikeno.
Passengers who took the ride couldn't hide their excitement on sharing their journey with meowing friends. While some played with felines and captured them in their cameras, others simply enjoyed their meals amid cats. The unique intiative was a brainchild of non-governmental organisation, Kitten Cafe Sanctuary in a move to raise awareness about stray cats. The organisation in previous month announced that it will launch world's first cat-themed train cafe in association with Yoro Railways. Hence, 30 cats were allowed to freely roam inside the train amusing passengers with their antics.
The Railway opened its reservations on August 7 and announced that booking will continue till September 4 or untill seats get occupied. However, not surprisingly tickets were sold out in just one day. Passengers were greeted with lunch box and sweets. They also got chance to travel unlimited on Yoro Railway for that particular day. Portion of profit from ticket sales will also be shared wth Sanctuary in order to encourage its mission. The cafe was available only for September 10 with the capacity limit upto 40 passengers for each train. All the cats were rescued and had been given second life by the sanctuary. Japan has total number 9.8 million cats. 
Have a look at heart-melting pictures here: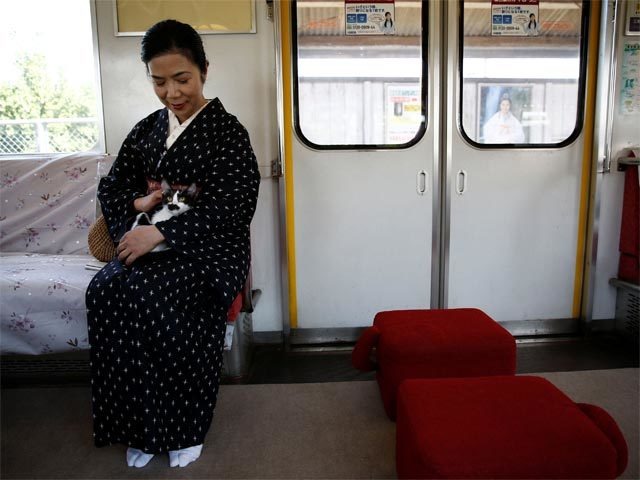 Cat Cafe Train, japan, india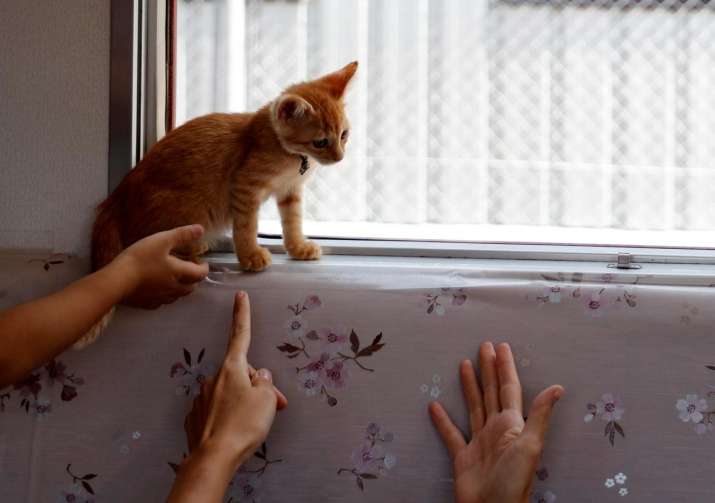 Cat Cafe Train, japan, india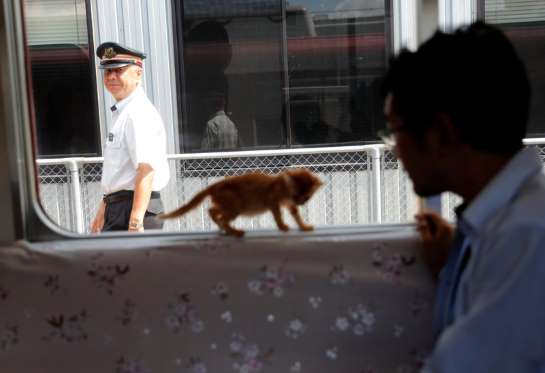 Cat Cafe Train, japan, india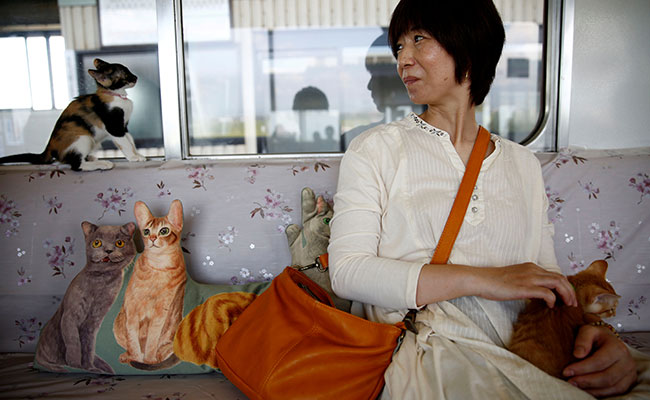 Cat Cafe Train, japan, india