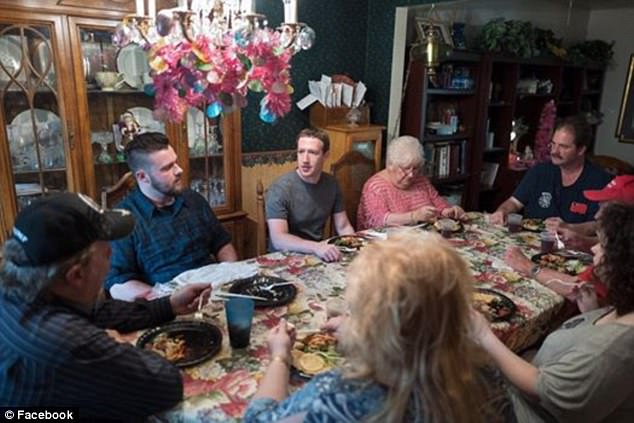 Mark Zuckerberg hasn't failed to surprise his followers with his humble airs. The way he wears the same t-shirt to work tells how modest yet goal-oriented he is. A few days ago, Mark Zuckerberg impresses his fans again by giving a surprise visit to an Ohio family. 
The family was told that they are going to have a 'Mystery Guest' at their dinner this week. Not even in their wildest dreams they could have thought that this mystery man is none other than Mark Zuckerberg himself!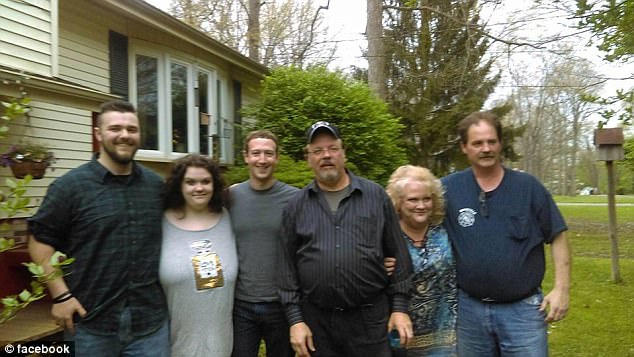 Mark Zuckerberg with an Ohio family
On Friday evening, Mark Zuckerberg had his dinner with Moore family in Newton falls. The multi-billionaire took the residents to surprise by bringing a meal of chicken, fish and cannolis for desset with him. That's how the gentlemen should be behaving, Mark clearly sends out this message with his gesture. 
Why did Mark Zuckerberg had his dinner with Moore family? 
Zuckerberg had asked his staff to find Democrats who voted for President Donald Trump in November. According to his finding, it was the Moore family in Ohio. 
Daniel Moore and his wife, Lisa told that Mark Zuckerberg is also planning a fundraiser to benefit the orphans. The delighted man took to Facebook to express his overjoyed emotions on Facebook, that the founder himself paid a visit to him.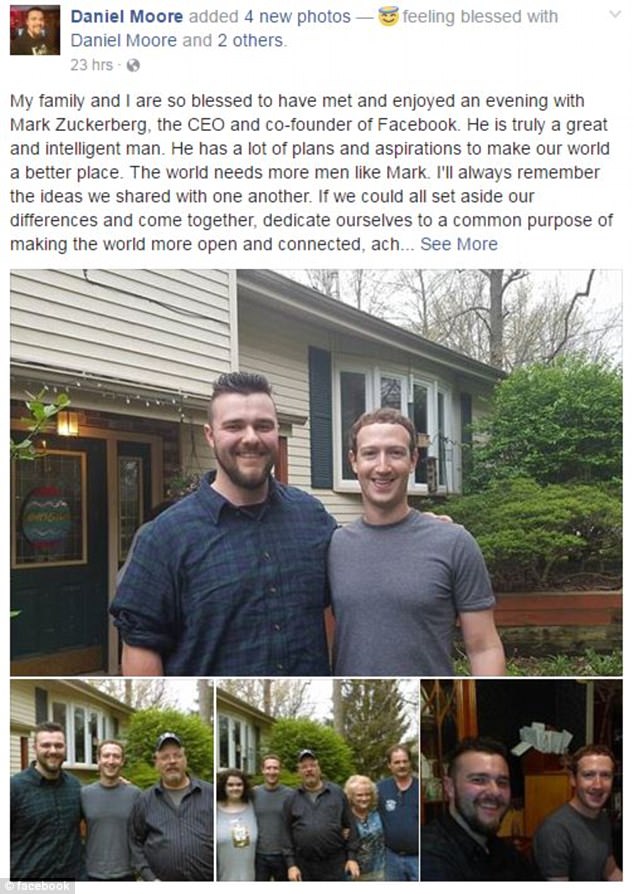 Daniel Moore shared the pictures on his Facebook account
'What a privilege and blessing for our family to have dinner with Facebook founder, billionaire, philanthropist Mark Zuckerberg,' Moore posted on his Facebook account.
Also Read: Facebook is for all: Mark Zuckerberg's dig on Snapchat's 'poor India' fiasco
'He is such an inspiring young man and solution oriented social entrepreneur. His initiatives are going to have a huge impact and improve the quality of life for millions of people.'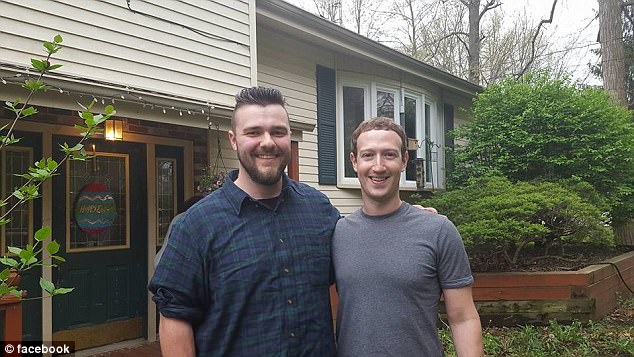 Mark Zuckerberg with Daniel Moore
Earlier on Friday, Mark also visited the Muslim college students in Dearborn, Michigan to discuss Islamophobia. Zuckerberg told in a Facebook post that he talked about their struggles in dealing with this menace.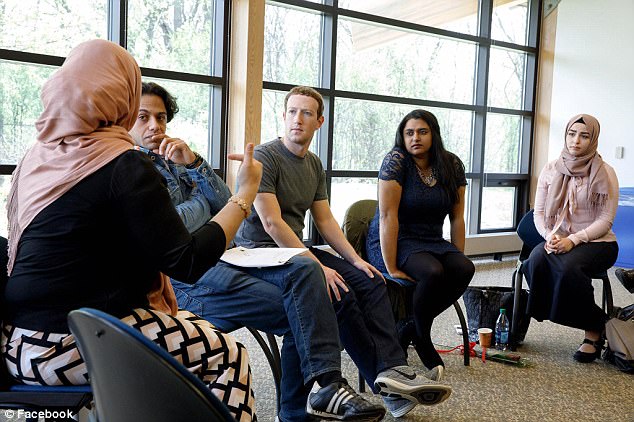 Mark Zuckerberg visited college students to discuss Islamophobia