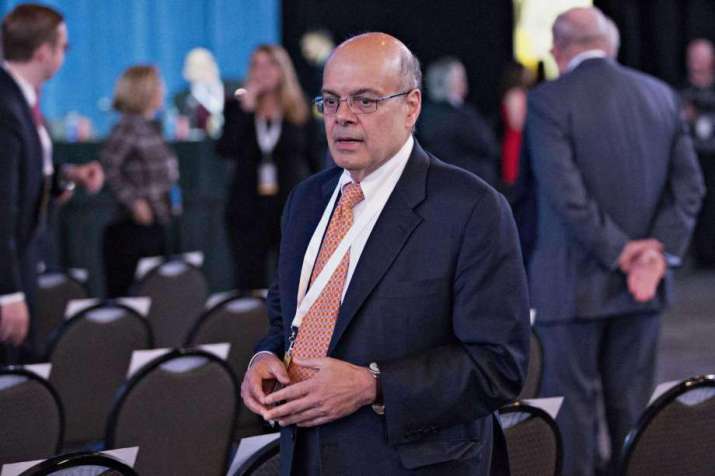 India-born Ajit Jain has stepped one closer to be a possible successor to multi-billionaire Warren Buffett at Berkshire Hathaway. Stamford executive Jain and his competitor in succession Gregory Abel were elevated to vice chairmanship under Buffett and added to board of directors on Wednesday. 
The analysts have inferred the move as a signal of the investment giant's possible succession plans.
Abel currently leads the company's non-insurance operations as CEO of Berkshire Hathaway Energy. 
Continuing as a vice chairman is Charles Munger.
Jain leads Berkshire Hathaway Reinsurance which has its main office in Stamford, providing catastrophic coverage for complex risks underwritten by other carriers; as well as National Indemnity Co which lists a head office in Omaha, Nebraska where Berkshire Hathaway is based.
Other Connecticut subsidiaries include General Reinsurance in Stamford; Duracell in Bethel; Charter Brokerage in Norwalk; HH Brown Shoe in Greenwich; and Berkshire Hathaway HomeServices New England Properties in Wallingford.
Who is Ajit Jain?
Born in Odisha, Ajit Jain is an IIT Kharagpur graduate with BTech degree in Mechanical Engineering and an MBA from Harvard University. 
After finishing engineering in 1972, Jain worked as a salesman for two years for IBM before moving to the United States for further education. He worked for McKinsey & Co from 1978 to 1986, when he left to work on insurance operations for Warren Buffett. 
He is a strict vegetarian because of his religion, Jainism. Ajit Jain is an older cousin of Anshu Jain, who was the former Co-CEO of Deutsche Bank.
Possible Buffett successor
Buffett, 85, has said he considers Jain family. The 64-year-old built a separate underwriting unit, Berkshire Hathaway Reinsurance Group, into one of the company's largest operations. He has expanded that business, even amid increased industrywide competition, while Gen Re has retrenched in some markets.
"Ajit has probably made a lot more money for Berkshire Hathaway than I have," Buffett said at an event in India in 2011 in his response to a question about whether Jain would succeed him. "I really feel about him like I would a brother or a son."
(With inputs from AP)