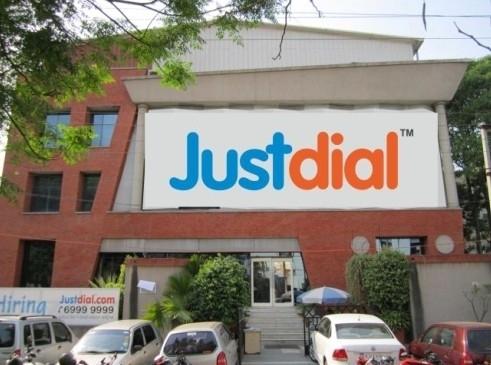 Shares of Just Dial soared to day's high of Rs 551.25 on Friday, registering an over 20 per cent rise from its closing price of Rs 459 yesterday after a media report said the local service search provider was in talks with search giant Google for possible sale of business.
Shares of Just Dial were trading at Rs 545.90 apiece at noon, up around 19 per cent from its previous day's closing.
Business Standard reported on Thursday that Just Dial was in talks to acquire Just Dial.
The extraordinary movement in Just Dial's share price prompted the National Stock Exchange to seek an explanation from the local search engine over the news report.
"With respect to recent news item captioned 'Google, Just Dial in deal talks'. In this regard, Exchange have advised the Company to provide clarification/confirmation on the news item in detail," NSE said in a statement.
The stock exchange also asked Just Dial to explain "Whether such negotiations were taking place and b) whether you/company are aware of any information that has not been announced to the Exchanges which could explain the aforesaid movement in the trading."
Just Dial's stock hit a 52-week high of Rs 619.45 on March 17, 2017 and 52-week low of Rs 318.20 on December 27, 2016. The firm started offering local searches in 1996 and is currently the leading local search engine in India, with services offered on a variety of platforms – Internet, mobile, voice calls and SMSes.
On November 6, 2017, Just Dial reported about 26.5 per cent rise in standalone net profit at Rs 37.5 crore for the September quarter. The company had reported a net profit of Rs 29.6 crore in the corresponding quarter a year ago. Its revenue from operations during the quarter under review stood at Rs 194.4 crore as against Rs 180.3 crore in the year-ago period, up 7.9 per cent.