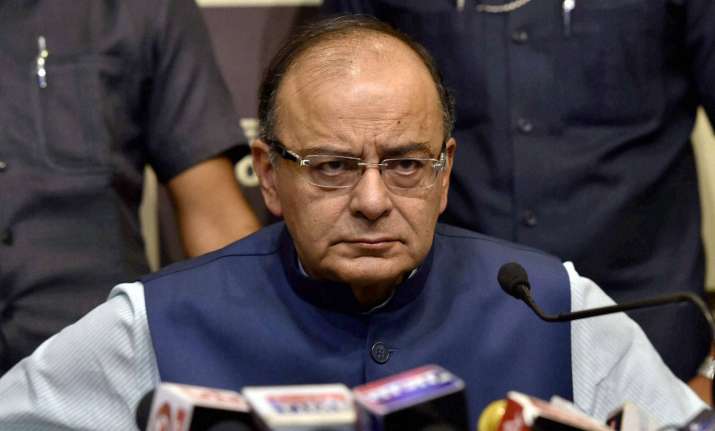 India's Goods and Services Tax collections in August stood at Rs 90,669 crore, lower than the Rs 94,063 crore collected in July, data released by the government on Tuesday showed. The government attributed this drop, which has managed to exceed the market estimate of Rs 80,000-85,000 crore, to a number of assessees not having filed GST returns for both July and August.
Of the total revenue collected for August, Rs 21,067 crore came from SGST, Rs 14,402 came from CGST and Rs 7,823 crore from GST compensation cess. IGST, which is imposed on inter-state movement of goods and imports, accounted for Rs 47,377 crore of the total GST collection.
In a statement following the release of collections data, the government said that GST collections would be higher as and when compliance increases.
For August, only 37.6 lakh taxpayers out of a total 68.2 lakh registered taxpayers filed their GST. Compliance for the month stood at 55 percent, down from around 65 percent last month.
"The above figures obviously do not include the GST to be paid by 10.24 lakh assessees who have opted for the composition scheme (meant for small taxpayers). Additionally, there are still a number of assessees who have not filed their return either for July or August, 2017," said the statement by the Finance ministry.
Last month, Finance minister Arun Jaitley had said that India's GST collections of Rs 92,283 crore for July was above the government's tax collection target for the month.
The tax mobilisation for July stood at 64.4 per cent of the 59.57 lakh taxpayers registered with the new GST. Jaitley had said that the mobilisation number would likely go up after all taxes are accounted for.
However, experts are divided on whether the numbers could go up in the coming months and point to the possibility of a large number of taxpayers falling out of the ambit of paying taxes following the migration to Under GST, businesses registering annual turnover of Rs 20 lakh and above are required to pay, a threshold higher than the Rs10 lakh that existed earlier for service tax and Rs 5-10 lakh that existed for value added tax (VAT).
An automatic migration of all taxpayers from the earlier system to the new one would mean that some of the registered GST payers may eventually forfeit their registration since they do not reach the Rs 20 lakh threshold.
The drop in compliance, however, has triggered fears on whether assesses are actually facing some serious issues in compliance or they have simply fallen off the ambit of the GST. This, experts said, shoul be studied seriously by the government.  
Finance Minister Arun Jaitley had said last week that as on the last date of filing returns, only a little more than half of the 6.8 million assessees who were required to remit taxes and file returns met the deadline.