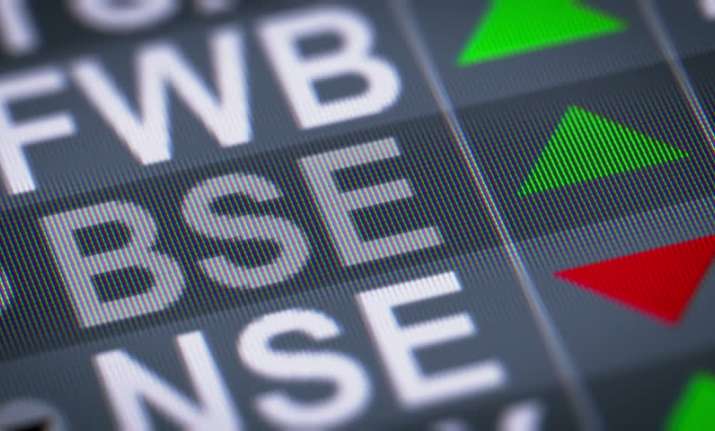 The Indian market on Friday cheered the exit poll outcomes for Gujarat and Himachal Pradesh Legislative Assemblies, which predicted a comfortable victory for the ruling Bharatiya Janata Party (BJP).
Benchmark equity indices opened nearly 1 per cent high with healthy buying in banking, consumer durables and capital goods stocks. While BSE Sensex climbed as much as 358 points to 33,605.11, the NSE Nifty index surpassed 10,350-mark.
All exit polls on Thursday predicted a win for BJP in Gujarat and an end to Congress' rule in Himachal Pradesh.
The positivity in the markets comes on the back of expectations of political stability, something g considered crucial to economic reforms undertaken by the government. A BJP win also portends better synergy at the Centre-state level and smoother passage of key legislation at the Centre as well as in states.
Crucially, brokerages believe that with the results likely to go in BJP's favour, the focus now shifts to the 2018 Union Budget.
At least that is what a cursory look at the response by brokerages to the Exit Poll results suggests.
Bank of America Merill Lynch, for instance, expects farm loan waivers to double to USD 40 billion from USD 20 billion so far. Going forward, for the Union Budget, it sees a raise in the income tax exemption limit and expects the FM to stick to Centre's fiscal deficit target of 3.2 per cent of GDP in FY18.
Brokerage CLSA said that an outright loss or weaker-than-expected performance by the BJP could be interpreted negatively. Among risks, it believes that populist spending could rise ahead of 2019, which would be a risk.
While Citigroup believes that exit poll outcome is result neutral for the market and sees no immediate adverse market reaction and only a small relief rally is possible, brokerage firm Nomura said that the results from Gujarat could indicate PM Narendra Modi's popularity. Markets will then focus on run-up to next general election, it said.
Kotak said a BJP win on the lines of exit poll predictions will be received well by the market while a surprise defeat would be a large negative surprise.
According to the exit poll conducted by India TV-VMR (Votersmood Research), BJP is expected to win 113 out of a total of 182 assembly seats, while the main rival Congress is projected to win 66 seats.
Vote percentagewise, BJP is projected to get 48 per cent, Congress 41 per cent and 'Others' 11 per cent, according to the exit poll.
In the 2012 Gujarat assembly elections, the BJP had won 116 seats, the Congress 60 and 'Others' six seats.