Follow us on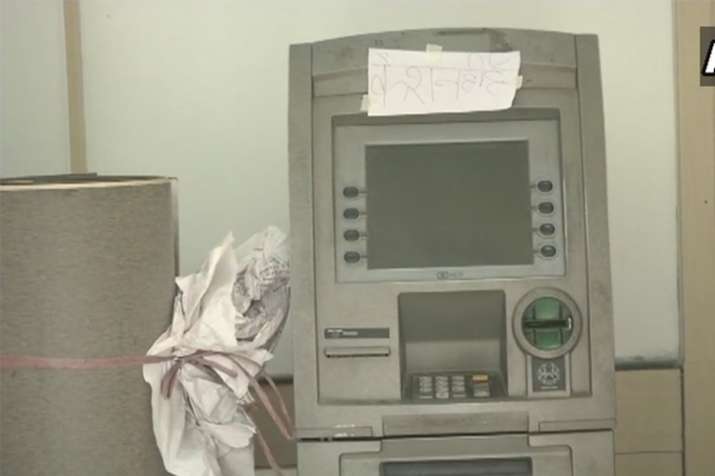 The two day bank strike by over 10 lakh bankers demanding early wage settlement starting Wednesday has evoked good response nationwide, said a top leader of the All India Bank Employees' Association.
"Around 85,000 bank branches spread across the country, including that of State Bank of India and some private banks will remain closed for two days. The response to the strike is good," C.H. Venkatachalam, General Secretary, AIBEA told IANS.
Queried about the value and volume of money instruments that would not be cleared by the bank's clearing houses Venkatachalam said: "On all India basis clearance of 39 lakh instruments with a value of Rs 21,700 crore per day would be impacted. 
"The above value and volume were the averages of last 15 days clearance of instruments."
As the meeting called by the Chief Labour Commissioner for a reconciliation failed on wage revision, all the 9 constituents of United Forum of Bank Unions (UFBU) have decided to continue with strike call, All India Bank Officers' Confederation (AIBOC), an affiliate of UFBU, said in a statement. 
AIBOC general secretary D T Franco said the UFBU leaders conveyed their grievance, including that there is inordinate delay, an offer of 2 per cent was not in good taste and the practice of wage negotiation for officers up to Scale VII -- which has been the practice -- has to continue.
The strike is likely to affect the banking operations across the country. Cash withdrawals from ATMs and cheque clearance are likely to be hit. With the strike coming during the month end, salaried class and smaller units are likely to bear the brunt. 
As it happened:
5:00 pm: The strike, also supported by employees of some old generation private sector banks and foreign banks, will continue tomorrow. 
3:00 pm: Since the strike coincides with the month-end, salary withdrawals from branches are likely to get affected. Some ATMs went dry by the evening. Operations like deposits, FD renewals, government treasury operations, money market operations were hit by the strike. 
2:15 pm: Nearly 10 lakh employees, working in various branches of 21 public sector banks, 13 old generation private sector banks, six foreign banks and 56 regional rural banks across the country went on the strike as IBA offered them a nominal wage revision, All India Bank Employees Association (AIBEA), affiliate of UFBU said in a statement. 
2:00 pm: Operations in the new-generation private banks like ICICI Bank, HDFC Bank, Axis Bank running almost normal, barring few activities including cheque clearance.
12:38 pm: 
11:40 am: 
09:49 am: 
09:00 am: As per latest reports, ATM guards are also expected to participate in the strike. Hence, even if banks replenish ATMs with the third party, the security of the ATMs cannot be ascertained, impacting the cash withdrawals.
Banks, however, have said that they will replenish the ATMs before employees go on strike to make sure that ATMs don't go dry. Banks have also reiterated that online transactions will continue to work even as employees go on strike.  
08:55 am: Most of the banks, including SBI, PNB and BoB, have already informed their customers that functioning of branches and offices will be impacted if the strike takes off. 
However, the functioning of private banks like ICICI, HDFC, Axis and Kotak Mahindra is expected to be normal except for delays in cheque clearance. 
Withdrawal and cash deposit in the branches of public sector banks would be affected. 
According to National Organisation of Bank Worker's (NOBW) vice president Ashwini Rana said 10 lakh bank employees and officers of the 21 public sector banks, old generation private banks and foreign banks will join the 2 days. 
"All India State Bank Officers' Federation and All India State Bank of India Staff Federation are members of UFBU. Thus, it is likely that our bank will also be impacted to some extent by the said strike calls," SBI had said in a regulatory filing. 
A nationwide strike has been called by various bank-employee organizations on May 30 and May 31, 2018, which might disrupt the normal banking services at branches of our bank, said Ravindra P Marathe, MD of Bank of Maharashtra. 
"Hence, we urge our customers to make the maximum use of digital banking services like UPI, MahaMobile app, internet banking facilities for their transactions. We have ensured that our digital banking systems and ATMs (for those who need cash) are available at all times for the convenience of our customers," he added.
There are as many as 21 public sector banks control 75 per cent of the total business in the country.