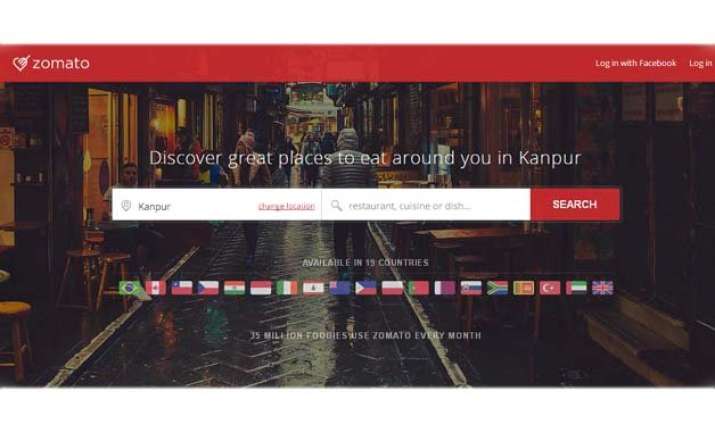 New Delhi: Restaurant search app Zomato has acquired US based Urbanspoon, a website and mobile application that lists information and reviews on restaurants in six countries, including the U.S. and Canada. The company has not revealed the financial details of the deal but reports suggest that is is around $60 million, or Rs 370 crore.
The acquisition marks the entry of Gurgaon-based company to the vast US market which is currently dominated by Yelp, a public listed company and the world's largest. Zomato will now be directly competing with Yelp, Foursquare, TripAdvisor, Google, YP and various others in the restaurant category. Restaurants is the top local search category in the US market.
Zomato already has a strong presence in markets across the globe, including India, the UK, Europe, South East Asia, and South America.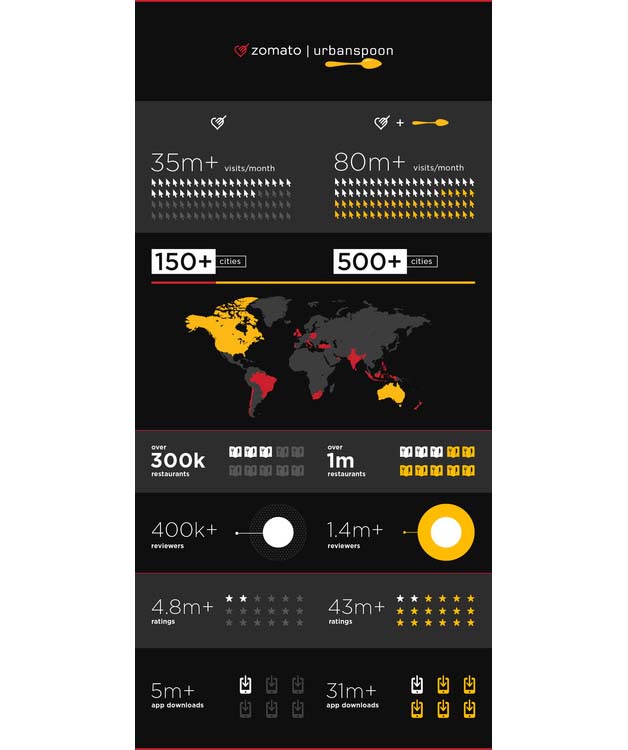 Following the deal, the content of Urbanspoon will be merged into Zomato and the Urbanspoon brand will go away after a short transition period. Zomato is looking to launch its new, integrated app in North America in March.
"Zomato's hyperlocal advertising model, combined with the Zomato for Business app suite, will allow restaurant businesses to reach out to, connect with, and engage customers like never before," the company said in a statement.
Zomato will now cover more than 1 million restaurants across the globe, as against its earlier coverage of about 300,000 restaurants. It also expects its traffic to double from about 35 million visits per months to more than 80 million visits per month, probably making it the largest restaurant search company in the world.
"Our US entry has been in the cards for a while now, and we're delighted to be doing so by welcoming Urbanspoon into Zomato. They have a strong presence in the US and the UK, and they also dominate restaurant search in Australia and Canada. Urbanspoon has a huge following, and is home to legions of people who are as passionate about food as we are. We will soon be integrating the two products to bring the best of both products to our users in the United States as well as the rest of the world," said Deepinder Goyal, Founder and CEO of Zomato.
Zomato recently received $60 million in funding from Sequoia Capital, most of which it spent on this acquisition to enter the North American market. Zomato has raised more than $100 million so far.