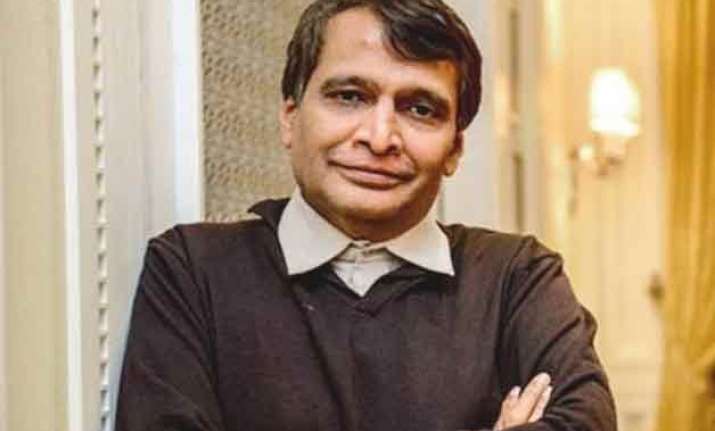 WASHINGTON: The World Bank would be the anchor investor in the new Railway Development Fund, which would be used to fund modernisation of Indian railways, Union Minister Suresh Prabhu has said.
However, Prabhu did not divulge the size of the fund, but indicated that it would be the largest ever provided by the World Bank to the Indian Railways.
Prabhu is here to attend a World Bank meeting on transportation. During his stay in the US capital, he also met officials of the International Finance Corporation, the US Transportation Secretary Anthony Renard Foxx, and some of the think-tanks.
The International Finance Corporation (IFC) would look into the possibility of revenue generation through non-railway operation, he said.
"To help us monetization issues, bringing in the global best practices. Globally railways get 30-40 percent of their income from non-railway operations. In India it is not even two percent. So this is going to be challenging time particularly when Indian railways would have to bear the additional burden of the pay commission," he said.
During his meeting with Secretary Foxx, the two leaders decided to create an umbrella agreement with the Department of Transportation about transportation sector in general.
"Today we also agreed to make railway specific umbrella agreement with the Transport Department, which would help to work on many things," Prabhu said.