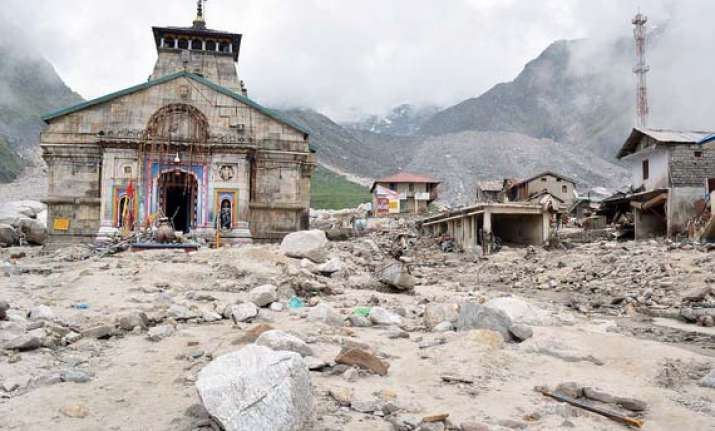 Dehradun, Aug 8: The World Bank and the Asian Development Bank would jointly provide $400 million to rain-ravaged Uttarakhand to redevelop basic amenities like housing, agriculture, education and healthcare facilities besides reconstructing the damaged roads.
The decision was taken at a meeting chaired by Chief Secretary Subhash Kumar after the two international financial institutions undertook a preliminary survey of the damage caused by the natural disaster in Uttarakhand in June.
The Asian Development Bank would give $30 million for tourism development, $95 million for highways and connecting roads, $10 million dollars solely for hill roads affected in the disaster, $12 million for drinking water and $6 million for the construction of drainage systems, Additional Chief Secretary Rakesh Sharma said.
The World Bank would give $30 million for drinking water projects, $50 million for the repair of damaged buildings, $20 million for irrigation and $23 million for technical support, he said.
The joint funding from the World Bank and the Asian Development Bank will be provided for the required programmes through its 'Crisis Window' provision.
The aid will be given in a ratio of 90:10, under which 90 per cent would be paid by the Union Government and ten per cent by the State Government, Sharma said.