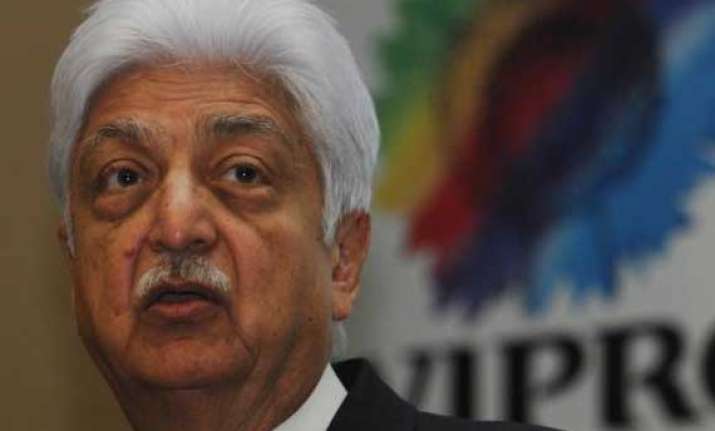 New Delhi, Nov 1: IT giant Wipro on Thursday said it will demerge three non-IT business divisions, including consumer products segment, into a privately-held company to be named Wipro Enterprises Ltd.
The new unlisted firm will include Wipro Consumer Care & Lighting (including furniture business), Wipro Infrastructure Engineering (hydraulics and water businesses) and Medical Diagnostic Product & Services business, Wipro said in a filing to the Bombay Stock Exchange.
Following the move, shares of the IT major surged nearly 7 per cent to Rs. 375 on the BSE in the morning trade.
Wipro Ltd will remain a publicly listed company that will focus exclusively on information technology, while Wipro Enterprises will be an unlisted company, the filing said. The Board of Wipro Ltd will remain unchanged and the demerger will have no impact on the management structure of the IT major, it added.
There will be no change in the leadership of any of Wipro Enterprises' constituent businesses as well and Wipro brand will be jointly owned by both the companies, it said.
Azim Premji will remain Executive Chairman of the Board of Wipro Ltd and will assume the position of Non-Executive Chairman of Wipro Enterprises Ltd.
"I am confident that the demerger will enhance value for our shareholders and provide fresh momentum for growth. Each of our distinct businesses is best of breed in its respective industry and we are committed to both the businesses," Mr. Premji said.
Under the proposed restructuring scheme, resident Indian shareholders of Wipro Ltd have three options receive one equity share with face value of R.s 10 in Wipro Enterprises for every five equity shares with face value of Rs. 2 each in Wipro that they hold; receive one 7 per cent redeemable preference share in Wipro Enterprises with face value of Rs. 50 for every five equity shares of Wipro Ltd that they hold; or exchange the equity shares of Wipro Enterprises and receive as consideration equity shares of Wipro Limited held by the promoter, the filing noted.
The exchange ratio will be one equity share in Wipro Ltd for every 1.65 equity shares in Wipro Enterprises Ltd. Each redeemable preference share will have a maturity of 12 months and shall be redeemed at a value of Rs. 235.20.
T.K. Kurien, CEO, IT Business and Executive Director, Wipro said, "Creating a technology-focused company will allow us to better serve the needs of our customers and accelerate investments necessary to capitalise on market growth opportunities."