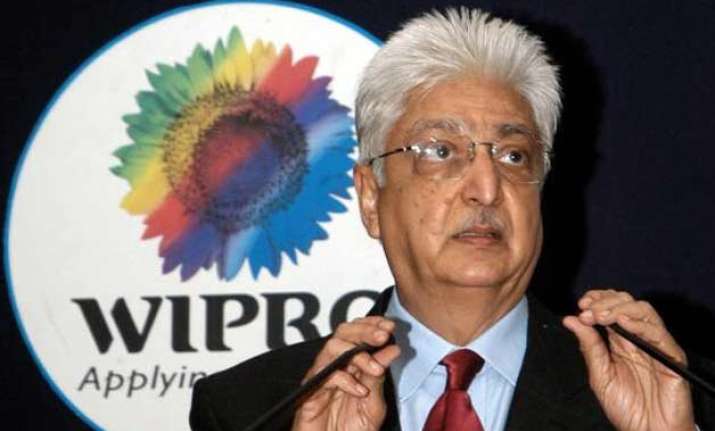 Bengaluru: IT bellwether Wipro has invested $5 million (Rs.31 crore) to pick a minority stake in Drivestream Inc., a US-based leading Oracle cloud applications systems integrator, with development centre in Chennai.
"As a strategic partner in Drivestream, we will build an integrated cloud solutions stack for our customers," Wipro said in a statement on Wednesday from Virginia, US, where Drivestream is headquartered.
Promoted by non-resident Indian Gopal Krishna as a management and IT consulting firm, Drivestream specialises in migrating the enterprise business processes of large and medium sized businesses to the cloud.
Cloud computing involves using a network of remote servers hosted on internet to store, manage and process huge volumes of databases.
The global software major Wipro, however, did not disclose the equity percentage bought in Drivestream through its $100-million venture fund, set up to invest in disruptive start-ups.
"Associating with Drivestream is part of our strategic drive to participate in the external innovation eco-system for which we have recently set up Wipro Venture," B.M. Bhanumurthy, chief executive for application services and strategic alliances, said on the occasion when the two firms signed the agreement on Tuesday.
Noting that software-as-a-service (SaaS) represented a huge opportunity for business value creation, Bhanumurthy said the investment would extend the company`s leadership position in the Oracle application services space, especially in cloud application.
"The investment in Drivestream is a commitment to help our customers adopt Oracle cloud applications and enable us to jointly deliver value and enhance our leadership in the Oracle cloud market space," Bhanumurthy said.
The equity participation will also benefit customers from Drivestream`s cloud solutions built on Oracle product platform.
"We are honoured a global software major like Wipro has taken note of our unique capabilities and market potential for Oracle cloud applications," Drivestream chief executive Gopal Krishna said.
The partnership with Wipro will also enable Drivestream to scale its operations and presence in the US and worldwide.
Drivestream`s methodology and processes provide quality value to its customers for human capital management, financial management, enterprise performance management, PeopleSoft and business analytics.
"Our product solutions enable firms and industries to implement cloud applications, migrate on-premise applications to the cloud or implement a hybrid approach that supports the needs of an enterprise," Krishna added.