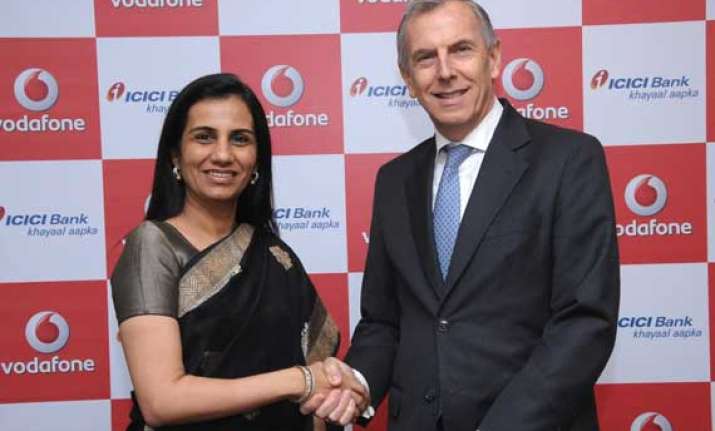 New Delhi, Nov 9: Telecom major Vodafone India has said it has joined hands with ICICI Bank to launch a mobile money transfer and payment service.
"Vodafone India through its 100 percent subsidiary Mobile Commerce Solutions and ICICI Bank have finalised plans to launch mobile payment services this year, under the brand name 'm-pesa'. The offering will comprise a mobile money account with ICICI Bank and a Mobile Wallet issued by MCSL," the companies said in a joint statement.
The service will be launched initially in the eastern region - West Bengal, Bihar and Jharkhand, and then rolled out in elsewhere in phases.
"There is a tremendous potential for this product in India. This offering has been customised to serve the Indian customer in compliance with all applicable regulatory requirements," Vodafone India Managing Director and CEO Marten Pieters said.
The facility will offer cash deposit and withdrawal from designated outlets, money transfer to any mobile phone in the country, and mobile payment services including purchase of mobile recharge, recharge of DTH services and utility bill payments, money transfer to any bank account in the country and payments at select shops.
"This will help us reach out to segments that currently do not have access to banking services, towards our objective of achieving greater financial inclusion," ICICI Bank Managing Director and CEO Chanda Kochhar said.