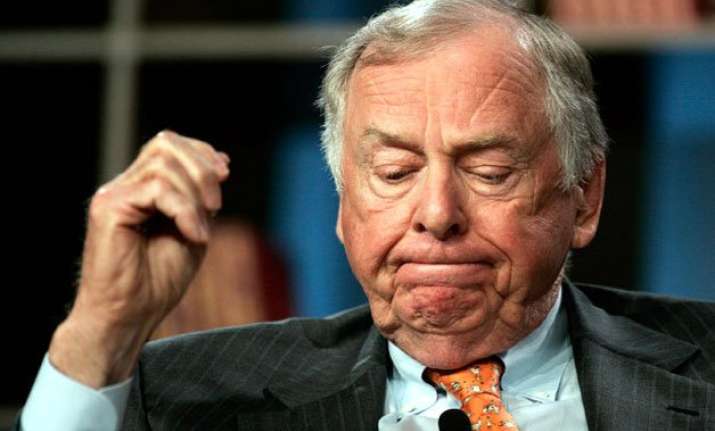 Oil prices may hit the $100 a barrel mark by the end of next year, US oil magnate T. Boone Pickens said on Tuesday.
"I think you could very well be at $100 a barrel by the end of 2016," the 86-year-old billionaire and chair of BP Capital told an audience of about 100 at the Commonwealth Club of California in San Francisco.
Oil prices have fallen sharply amid weaker Asian and European demand and a boom in North American production. U.S. crude futures have dropped more than 60 percent since highs last summer and were at around $47.40 a barrel on Tuesday.