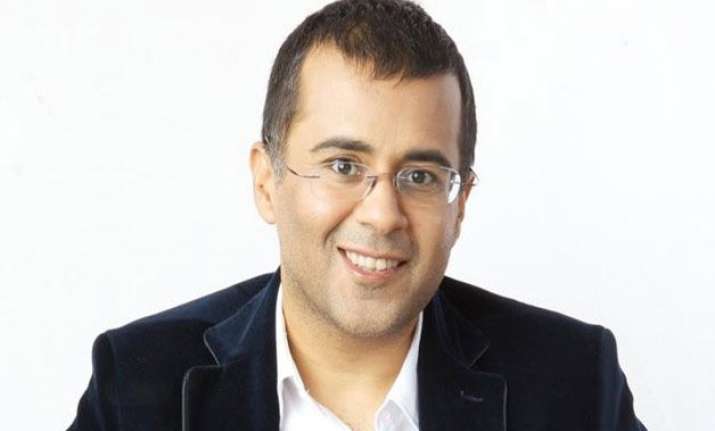 New Delhi: Chetan Bhagat is one of the most popular authors in the fiction category in recent times in India. Known as a novelist, columnist, script writer, motivational speaker, and a youth icon, Bhagat has penned down novels that have tasted tremendous popularity and success among Indian audiences.
Born in Delhi in a middle class Punjabi family, Bhagat did most of his education in the national capital. After studying at the Army Public School, Dhaula Kuan, he opted to do mechanical engineering at the Indian Institute of Technology (IIT), Delhi. After pursuing engineering he studied management at the Indian Institute of Management (IIM), Ahmedabad. His abilities got recognized at IIM-Ahmedabad when he was awarded the "Best Outgoing Student" of his batch. He later got married to Anusha Suryanarayanan in 1998; she was his fellow student at IIM-A.
After working for eleven years in Hong Kong as an investment banker, he retuned to Mumbai and began writing. When others were doing excursions, Bhagat labored in his private time on a racy and comedic little novel about life on the campus of an IIT. In the early morning before going to the office he worked very hard on draft after draft of the book, trying to get it right. He did 15 drafts in all. He almost gave up when publishers kept turning him down.
Chetan Bhagat published his first novel 'Five Point Someone' in 2004 and this very first venture led to immense rise in his fame. It was a story about three mechanical engineering friends who fail to cope with the grading system of IITs. The novel explained how things can get messy if you don't think straight. The book won the Society Young Achiever's Award and Publisher's Recognition Award.
His second novel was ''one night @the call centre' which got published in 2005. The story was about six employees working in a call center in Gurgaon and explored the problems and issues faced by call center's employees and points to their lifestyle. The story takes interesting twist when they received a phone call from GOD.
His other prominent books include: 3 Mistakes Of My Life, 2 States: The Story of My Marriage, Revolution 2020: Love, Corruption, Ambition, and What Young India Wants.
What is clearly evident from Bhagat's first two books - life at a highly competitive Indian Institute of Technology and at a call center – that Bhagat constructs his narratives around the lives of urbanized youngsters: the pressures to get into a top school, earn high grades, get a good job and find the right partner. In other words, much of his popularity can be attributed to his being able to have created a rapport with Indian youth.
Through his narratives, Bhagat has struck a chord with young population of India as he talks about issues that they think are pertinent to their lives. Another reason that can explain his huge fan-following has pretty much to do with his personality. Unlike other writers, Bhagat appears more approachable in the sense that he interacts with people more often and easily. He has managed to present himself as the voice of youngsters.
And despite facing flak for defiling the sacred vocation called literature, for lowering the standards of literary writings, Chetan says he enjoys a loving relationship with his readers. He also adds that tagging him as Rakhi Sawant of Indian literature is just lazy criticism.
Let us take a look at top 25 quotes by him, on education, career and love: