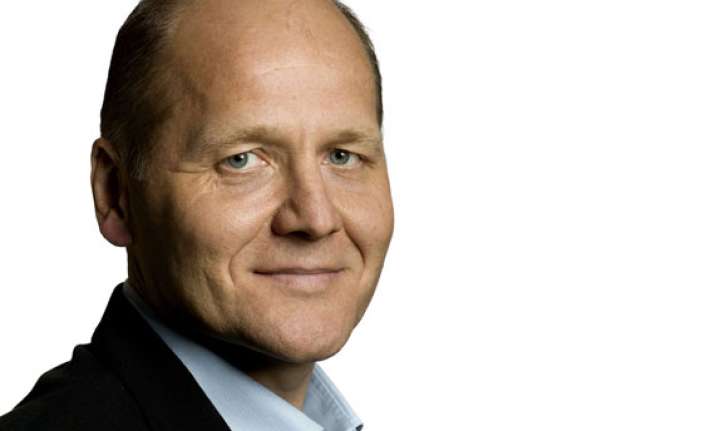 New Delhi, Feb 6: New operator Uninor, a joint venture between Telenor of Norway and Unitech, today said the company will participate in 2G spectrum auction but did not rule out exit option from the Indian market. 

"In principle we will go for auction but I am not saying that whether we will win everything ... So, the option of exit cannot be ruled out," Uninor Managing Director and Telenor's Asia head Sigve Brekke told reporters here. 

He also said that company would finalise its strategy after looking at the base price and the reserve price for the spectrum.

The licence of Uninor, along with other new operators, has been cancelled after the Supreme Court's judgement last week on the basis that all 122 2G licences were issued illegaly in January 2008 by former telecom minister A Raja.

The apex court has asked the government to seek fresh recommendations from regulator Trai to distribute licences and spectrum through auction and complete the process within four months.

Asked whether the company would bid for all the circles, he said "at this time it is difficult to say whether we will bid or not or for how many circles ... we have to see the base price first."

He, however, asserted that the auction should be among the new operators like it was in 2008 and incumbant players, who already have spectrum, should not be allowed to participate.

At one point of time he also indicated that the company was here for long time and not closing down operations. 

Meanwhile, Trai has initiated the process to give recommendations on the auction process and has sought views from the industry and other stakeholders. 

Uninor had earlier ruled out laying off employees in the wake of Supreme Court's cancellation of 122 2G licences that has hit the company badly.

"Uninor services are continuing. This means we will continue to serve our 36 million customers, work with our 22,000 partners and keep building our presence in the market. 

"It is the Uninor team that has made the company by far the most successful new operator and it is this team that will continue to do so in the months to come," a company spokesperson had told PTI.

Uninor MD, however, alleged that competitors are following "unethical" trade practices to poach their subscribers and the company has filed a complaint with the GSM lobby COAI regarding this.

"We will coming out with advertisement for our customers assuring that we are very much here," Sigve said. 

Uninor is a joint venture between real estate major Unitech and Telenor of Norway. Telenor now holds 67.25 per cent ownership share in the company. 

Uninor claims to have invested over Rs 14,000 crore in Indian operations and has a subscriber base of nearly 40 million as of now.