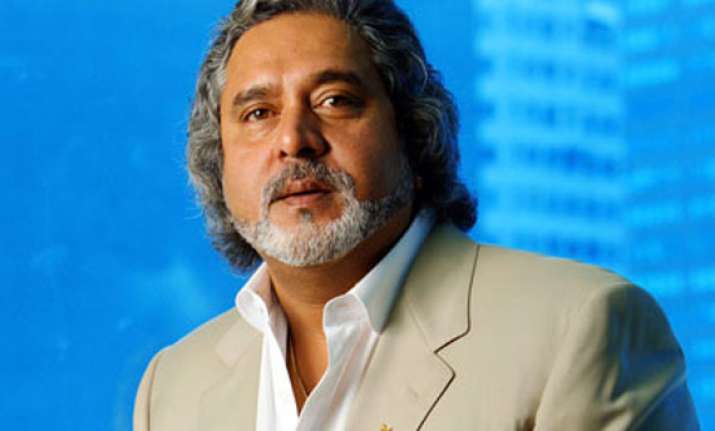 New Delhi, Nov 13: Billionaire Vijay Mallya-led UB Group, currently in the eye of a storm over troubles at its Kingfisher Airlines, has lost nearly half of its market value from its peak scaled in the past one year.

As per the stock exchange data, the combined market value of the group's six listed firms—Kingfisher, UB Holdings, United Breweries (UBL), United Spirits (USL), Mangalore Chemicals and Fertilizers (MCFL), and UB Engineering (UBEL) -- currently stands at about Rs 22,850 crore.
 
This marks a fall of about Rs 21,800 crore (USD 4.4 billion) from the total market value of these six at their peaks in the past one year.

Out of this collective loss, the promoter holdings in the six companies account for more than half at about Rs 11,500 crore, while the remainder has been in the portfolio of other shareholders including banks, retail and other investors.

Adding to the group's troubles in the market, promoters have heavily pledged shares in most of its listed companies, including Kingfisher, the stock exchange data showed.

As per the latest shareholding patterns available till the end of July-September 2011 quarter, the total shares pledged by the promoters is worth over Rs 4,000 crore, but the actual value at which these shares were pledged could be much higher as the stocks have fallen sharply in recent past.

While queries sent to a group spokesperson regarding the various aspects of the shares pledged by promoters remained unanswered, the shareholding patterns filed with the stock exchanges show that the promoters pledged further shares in three group companies during the July-September 2011 quarter.

The total shares pledged by the promoters during the latest quarter are worth over Rs 100 crore at current prices.
The companies where promoters pledged more shares in the last quarter included USL, MCFL and UBEL.
 
However, the level of shares pledged by the promoters in three other companies—Kingfisher, UB Holdings and UBL—remained unchanged during the period.

The group is currently facing troubled times with regard to its aviation venture Kingfisher, which has cancelled a number of flights due to factors like increased costs.

The airline has said that it has requested banks for a higher borrowing limit due to rising operating, costs caused by costlier fuel prices and rupee devaluation.

The airline had effected a loan recast earlier this year, wherein some banks were given certain equity stakes, but its debts are still estimated to be about Rs 7,000 crore.
 
As per the airline's shareholding pattern as on September 30, 2011, the promoters have pledged 90.17 per cent of their holding. These shares are currently worth over Rs 500 crore.