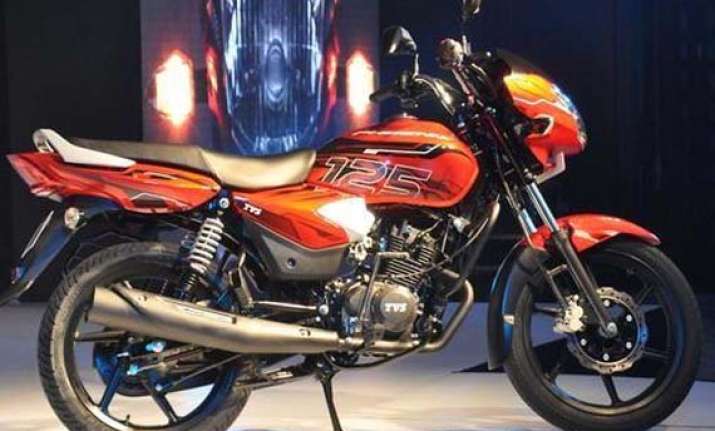 New Delhi, Aug 1: Chennai-based TVS Motor Co has reported 4.7 per cent decline in total sales at 1,53,676 units in July against 1,61,255 units in the same month last year.
The company said its total two-wheeler sales stood at 1,46,671 units during the month against 1,57,954 units in the year-ago period, down 7.1 per cent.
Domestic two-wheeler sales were down 10.17 per cent at 1,26,531 units against 1,40,862 units, it said in a statement.
Motorcycle sales, however, grew 8.49 per cent to 57,886 units from 53,355 units, while scooter sales declined 9.76 per cent to 36,900 units against 40,895 units.
Exports during the month grew 36.58 per cent to 26,145 units from 19,142 units in the corresponding period last year. Two-wheeler exports increased 17.83 per cent to 20,140 units from 17,092 units.
In the three-wheeler segment, the company said its total sales increased by over two-fold to 7,005 units in July 2013 from 3,301 units in the corresponding month last year.