Follow us on At present, Royal Enfield is a favoured brand among customers in India though there had been times when this manufacturer had to face some hard times and even contemplated closing its operation in India. So, here is the success story of how Royal Enfield changed the general perception and became one of the best-selling brands in India.
To start with, this brand was being sold in India ever since 1949 but in the year 1955, it came in the limelight when the Indian government ordered 800 of these 350 cc motorcycles for its police forces and the army for patrolling duties on the country's border.
Though it was a big order of its time and helped Royal Enfield to get a foothold in the competitive Indian market, but to be popular among the youngsters was the next big challenge for this brand.
Around a decade ago, Enfield bikes were not the first choice for the youths as they preferred slicker options for their rides.
It was CEO of Royal Enfield, Siddhartha Lal who helped in changing the image and made it one of the most loved motorcycle brands among the youth.
It was his marketing strategies that helped in this turn around as Royal Enfield sponsored many events that were specially designed to attract the younger generations like mountain biking, cross country runs, etc.
So here are top seven reasons, why RE has become the most loved brand for the Indians.
Long standing Legacy
This brand has been in India since 1949 and has a long history associated with it.
Many young boys grow up with a dream to own an 'RE' one day, while there are many seniors who just love to flaunt this machine when going for long tours.
In fact, the unique 'Dug-Dug' sound associated with these bikes helps in creating a remarkable image for this vehicle.
Over-powering Presence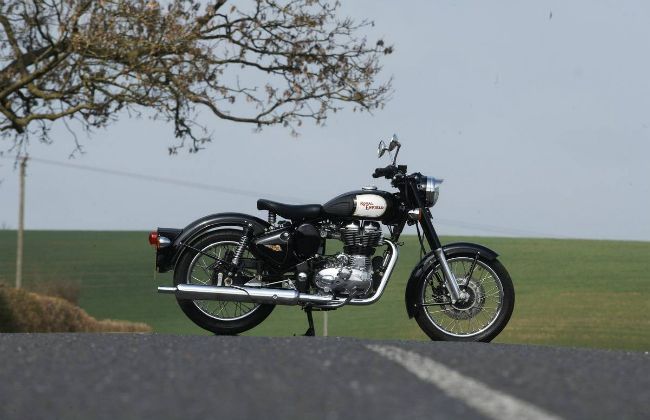 No one can miss a Royal Enfield on the road, its distinct styling makes it stand out from the crowd. So, a lot of people opt for this brand as it is a true head-turner.
Driving a Royal Enfield is a wonderful experience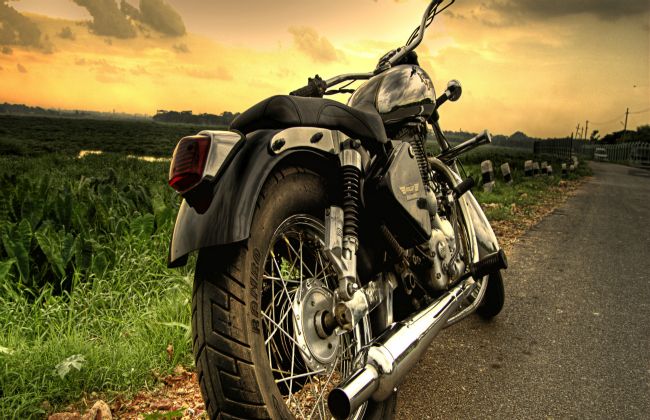 Riding a bike is truly liberating, the way the wing gushes as you drive through some of the pleasant roads, adds to the excitement. If someone is riding an Enfield, the excitement doubles, in fact, it is an experience to cherish for a lifetime.
To make riding more fun, there are many groups of Enfield owners who regularly plan adventure rides at regular intervals enjoy some good time together with these exquisite machines.
Can be Driven in difficult Terrains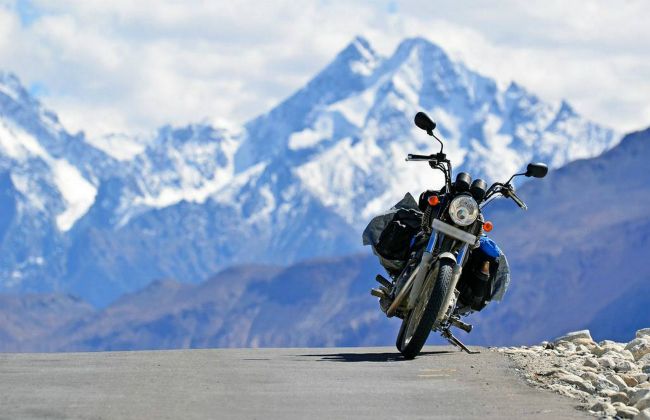 Not every bike can be driven to Leh but RE is one of the few brands that can be taken to Leh. So, if someone loves to drive in difficult terrain this is just the best option.
Popular brand among Girls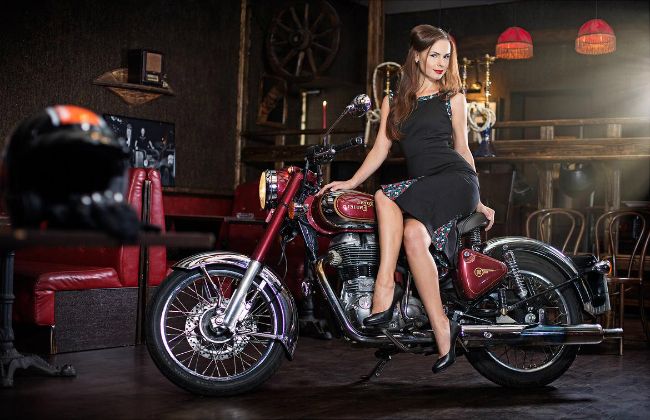 Bikes always look cool and girls love to be a pillion rider if the bike is stylish. The kind of legacy enjoyed by Enfield as a bike that was used for patrolling the borders surely helps it in being looked upon as a rugged and strong bike. So, many people opt for RE models as they are looked upon as muscular, stable and strong machines, all these manly attributes attracts majority of the girls.
Customization is easy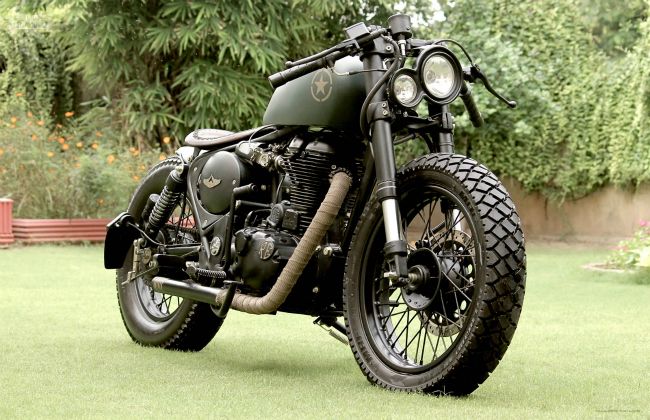 The number of transformations that we notice of this brand, we can conclude that Royal Enfield surely is one of the most customized motorcycles in India.
It looks like people love to change it according to their needs often. RE motorcycles have been transformed into choppers, scramblers, choppers, and even some really cool and unique designs.
Has an apt Tagline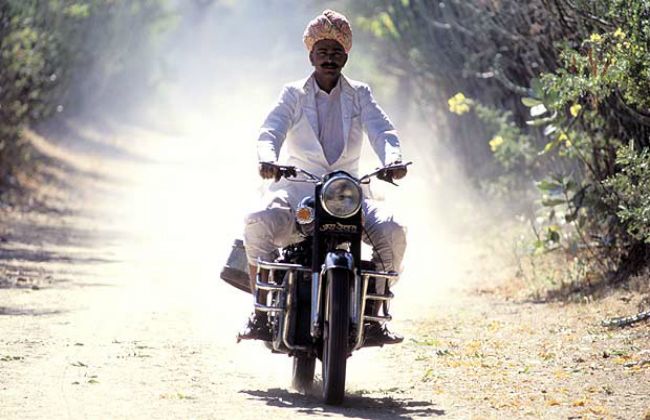 The tagline of Royal Enfield, "Jab Bullet Chale toh Duniya Raasta De" sums it all quite beautifully as it is definitely a motorcycle that enjoys an overpowering presence as people have to make way for it!
Over the years, Royal Enfield has earned patronage not just in India but even abroad and the company is extending its presence across the globe.
Buoyed by the positive feedback from the customers,  RE is all set to launch the Himalayan which is amongst the most anticipated bike of the year. This bike will be creating an all-new segment of 400-cc bikes.
To create a pre-launch buzz for this model, Siddhartha Lal, CEO of Royal Enfield shared his experience of riding this bike, besides this, an official testing video has been uploaded on the company's website featuring some of the industry experts including CS Santosh.