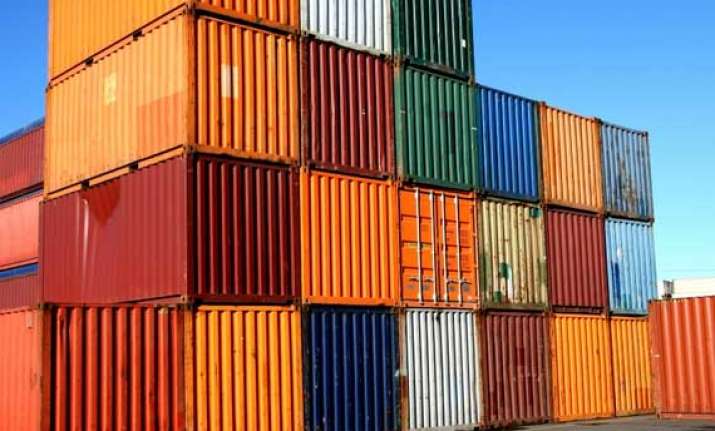 New Delhi, Nov 12:  India's October exports fell 1.63 per cent, year-on-year basis, with trade deficit widening to a record $21 billion, although the decline in overseas shipments was slight compared to the previous month.
The rate of fall in exports - at $23.2 billion – was much lower than 11 per cent dip recorded in September.
Exports in October of last year were valued at $23.63 billion.
Meanwhile, imports expanded by 7.37 per cent to $44.2 billion last month, highest in 18-months, leaving a trade deficit of $20.96 billion. Prior to this, the highest monthly import was $45.2 billion in May 2011.
For the first seven months (April-October) of the 2012-13 fiscal, exports have shrunk by 6.18 per cent to $166.92 billion. Imports during the period have dipped by 2.66 per cent to $277.13 billion. Trade deficit for the period thus stands at $110.2 billion.
"In October, our exports performance has slightly improved," Commerce Secretary S R Rao said while releasing trade figures on Monday.
However, he said that as the world trade is continuously contracting, it will have an impact on India's trade. On increasing import bill, Rao said it has increased due to jump in the gold and petroleum imports.
President of apex body of exporters FIEO Rafeeque Ahmed said "trade deficit is highest in recent times due to hike in oil imports", which is up 30 per cent year-on-year.
Oil imports in October increased by 31.6 per cent year- on-year to $14.78 billion. However, non-oil imports declined by 1.73 per cent to $29.42 billion.
During April-October, oil imports grew by 10 per cent to $95.5 billion, from $86.8 billion in the corresponding period last year.
However, non-oil imports during the period dipped by 8.22 per cent year-on-year to $181.56 billion.