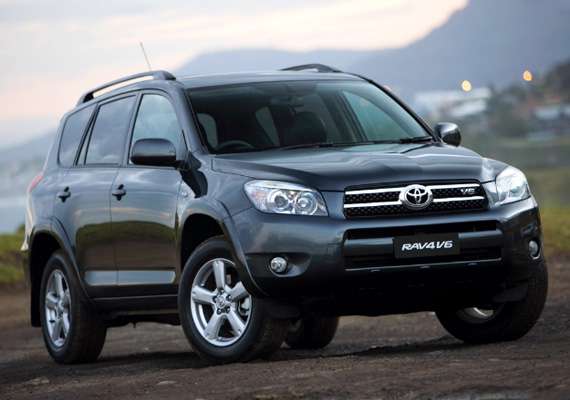 Tokyo, July 26: Toyota shrugged off China sales woes to stay the world's top selling automaker for the first half of this year, outpacing U.S. rival General Motors Co., which boasted such bragging rights for seven decades until 2008.
Toyota Motor Corp. sold 4.91 million cars and trucks around the world for the January-June period, down 1.2 percent from the previous year, according to numbers it released Friday.
GM said earlier this month it sold 4.85 million vehicles worldwide in the six months, growing almost 4 percent as it gained U.S. sales faster than Toyota.
GM was the top-selling automaker for seven decades before losing that title to the Japanese automaker in 2008. GM retook the spot in 2011, when Toyota's plants were slowed by an earthquake and tsunami in northeastern Japan that wiped out parts suppliers.
Toyota has since recovered and was at the top again last year.
But Toyota's sales in China were hurt by anti-Japanese sentiment that flared in the latter half of last year over a territorial dispute, setting off boycotts and riots.
Toyota stayed ahead of GM because of solid sales in other regions. The maker of the Prius hybrid and Camry sedan also did better than expected in Japan, where the auto market has been stagnant for years.
Toyota President Akio Toyoda said sales were not the only measure of excellence, and profitability, quality of workers and productivity were also significant.
"What truly defines being No. 1 is an eternal pursuit for which there is never an answer," he told reporters this week.
GM officials also say they don't care who wins the global sales race. But the numbers tend to reflect company momentum, and the outcome is good for morale not only for employees but the wide range of industries that auto manufacturing supports in each nation.
At a recent opening of a Toyota training facility, Keiji Furuya, a lawmaker and government minister, told the crowd he was proud of Toyota's achievements.
"Toyota is the No. 1 automaker in the world. And it is important it stays the No. 1 automaker in the world," he said.