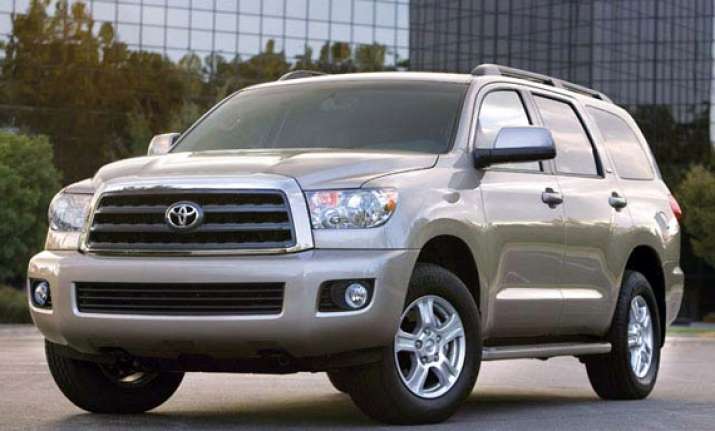 New Delhi, Jan 8: Japanese car maker Toyota will consider setting up a diesel engine plant in India after observing the government's policy decision on subsidy to the fossil fuel during the forthcoming Budget in March.

The company, which is present in India through a joint venture with the Kirloskar Group, is investing Rs 500 crore in setting up a petrol engine plant and expanding its transmissions capacity in Bangalore.

"We will wait till the Budget. After that, we will look at the feasibility of setting up a diesel engine plant in India," Toyota Kirloskar Motor Deputy Managing Director (Commercial) Shekar Viswanathan told PTI at the 11th Auto Expo here.

He said the company will wait till there is a clarity on policies related to continuation of subsidies on diesel pricing.

The company has seen demand for its diesel cars rising significantly, especially on its latest two models sedan Etios and compact car Liva.

During 2011, TKM sold 63,575 units of Etios and Liva, out of which 70 per cent came from the diesel variants.

Viswanathan, however, declined to comment further saying "it is too early to say anything".

Expressing similar views, the country's largest car maker Maruti Suzuki India (MSI) Managing Director and CEO Shinzo Nakanishi said till there is a clarity at the policy level, the company will not move ahead with any fresh investment on diesel engine front.

"We cannot go ahead and announce such a big investment unless there is some clarity. We are not saying that subsidy should be continued or withdrawn, but only requesting a clarity on long-term basis," he said.

Usually an investment of around Rs 1,000 crore is needed to set up a diesel engine plant having a production capacity of 1,00,000 units per year, Nakanishi said.

"This means it is decision with Rs 1,000 crore at stake. Without a clarity, it is difficult to take a decision," MSI Managing Executive Officer (Marketing and Sales) Mayank Pareek said.

While inaugurating the 11th Auto Expo last week, Heavy Industries and Public Enterprises Minister Praful Patel had said that there is a misconception in India that diesel is not a clean fuel.