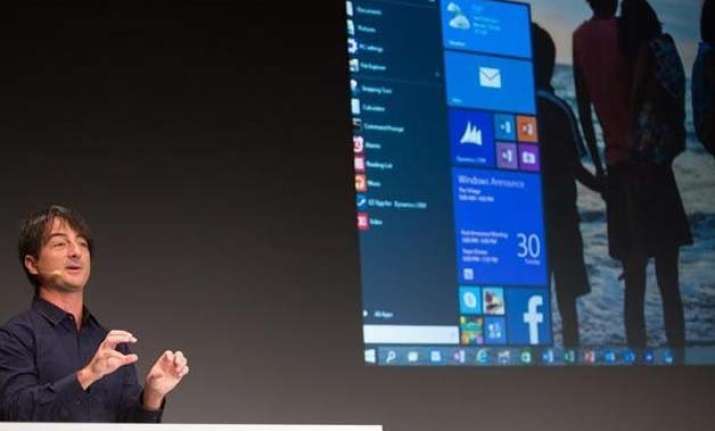 New Delhi: Microsoft has lifted the curtain on Windows 10, showing off a whole slew of new features that will be coming to PCs and phones later this year. The new operating system is designed to deliver a singular, cohesive experience across a myriad of devices including desktops, laptops, tablets and smartphones.
Microsoft also showed off a new wearable 3D gadget it calls the HoloLens. The new gadget allows users view and interact with three-dimensional images. The move is seen as an attempt to keep its Windows operating system relevant as computing increasingly goes mobile and leaves the desktop behind.
The Redmond-based company will offer free upgrades to Windows 10 -- the next version of its operating system -- first for Windows 8.1 users and then for Windows 7 users.
The free upgrade is only available for the first year. Microsoft has yet to announce the software's price for the upgrade after that one-year window.
The company hopes that Windows 10 will help it regain the consumer confidence, which it lost to Windows 8. Windows has long been the dominating operating software for desktop and laptop computers, but it took a beating as more people have begun using smartphones and tablets. The new OS offers a much more familiar experience to Windows 7 users who never made the jump to Windows 8. By adding holographic representations to Windows 10, Microsoft is hoping to take Windows to a world beyond screens.
Here's a look at some of the best features of Windows 10: