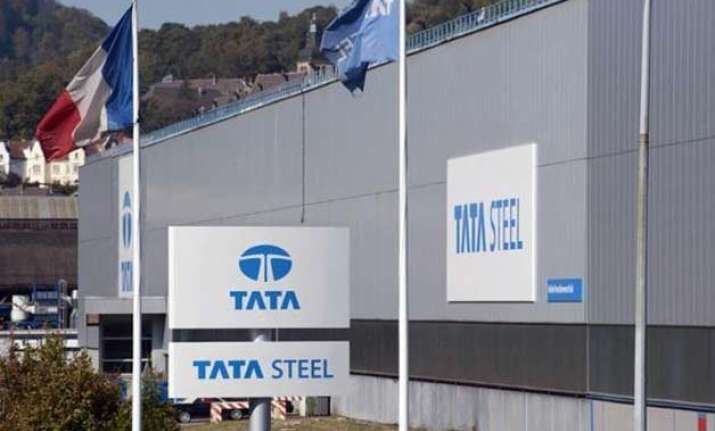 London: Manufacturer Tata Steel announced 1,200 job cuts in the U.K. on Tuesday, underscoring the damage caused by cheap Chinese imports and throwing a shroud over a state visit by Chinese President Xi Jinping designed to usher in a "golden era" of relations between the countries.
Tata blamed the layoffs in northern England and Scotland on a "flood of cheap imports, particularly from China," along with high electricity costs and the strong pound.
Though the cuts had been rumored for days, the timing of the announcement — on the first full day of Xi's visit — seemed designed to win maximum attention.
"The U.K. steel industry is struggling for survival in the face of extremely challenging market conditions," Karl Koehler, chief executive of Tata's European operations, said in a statement. "This industry has a crucial role to play in rebalancing the U.K. economy, but we need a fairer system to encourage growth."
The British government is under pressure to raise the issue of China selling steel at a loss on world markets. Tata's decision comes only weeks after Sahaviriya Steel Industries announced the closure of its plant in Redcar, costing 2,200 jobs. Another firm, Caparo Industries, went into partial administration on Monday, threatening hundreds more jobs.
China's steel exports are "certainly one of the things we'll be talking about," Foreign Secretary Philip Hammond told the BBC on Tuesday, while stressing that increased Chinese investment will stimulate the British economy and create jobs.
The oversupply of steel on the world market has led to lower prices, and the European Union is trying to ensure that Chinese steel is fairly priced by imposing anti-dumping duties, Hammond said.
But Koehler called on the European Commission, the EU's governing body, to do "much, much more to deal with unfairly traded imports."
"Inaction threatens the future of the entire European steel industry," he said.
Tata, whose European operations include plants in the U.K., the Netherlands, Germany, France and Belgium, said that in the past two years, imports of steel plate from China have quadrupled.
A stronger pound has also undermined the competitiveness of products made in Britain and shipped to Europe, and high electricity costs have eaten into profits.
Tata Steel, part of a global corporation based in India, previously said it planned to cut costs and focus on higher-valued products. Oversupply is greatest among lower-value products.
The company said in August it had spent millions of pounds to improve its manufacturing plants.
"But surging, and often unfairly traded, imports have combined with a strong pound to create a very challenging business environment," Stuart Wilkie, director of Tata's U.K. strip products business, said at the time.
Union leaders were devastated, but not surprised, by the job cuts.
"I've worked here for 40 years and I don't know my future," said Paul McBean, from the Community union at the Scunthorpe plant. "It's the same for a lot of people in there."