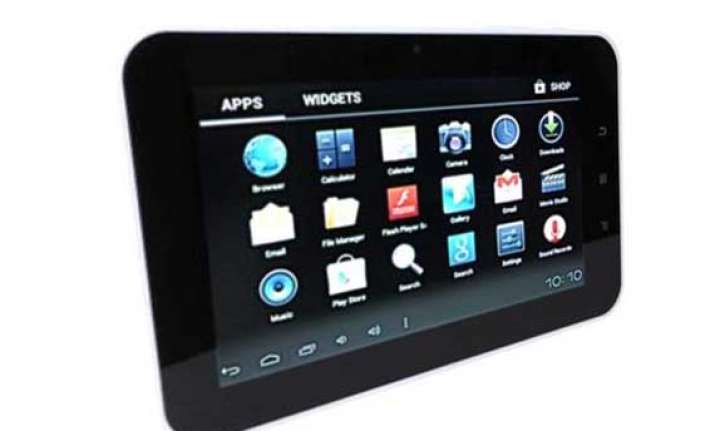 New Delhi, Nov 22: Recently, the Canadian company Datawind announced the new versions of Aakash tablet. While the student version of the new Aakash tablet is called Aakash II, its commercial version is known as UbiSlate 7Ci.
Datawind has also announced another variant of Aakash II with SIM calling facility, called UbiSlate 7C+. The UbiSlate 7C+, though, is currently unavailable for purchase but you can pre-book the tablet for Rs 4,999. Datawind promises to deliver the tablet in 6-8 weeks, but before you loosen your purse strings, you should check out the other tablets in the market.
Currently, there are many tablets that can be purchased for Rs 5,000. One such is the Auxus AX01 of iBerry, which is currently selling for about the same price. Here is a comparison of the tablets purely on the basis of their specifications. The real world performance of these devices may vary though. We have already compared the Aakash II with the Karbonn Smart Tab 3.
Look and display
Both the tablets come with 7 inch capacitive touchscreens that support 800 x 480 pixel resolution. At present, it is difficult to say anything about the UbiSlate 7C+ as the tablet is still under production and even the company has not revealed its full specifications apart from a few details. However, there is plenty of information on the iBerry tablet, which measures 194 x 117 x 10 mm and weighs 285 grams, which is okay for a tablet.
Power
The Ubislate 7C+ comes with an Arm Cortex A8 processor with a clockspeed of 1 GHz. To aid its performance, Datawind has fitted 512 MB of RAM in it. The iBerry Auxus AX01 too has a 1 GHz ARM Cortex A8 processor, but it is expected to give better performance than the former thanks to its bigger 1 GB DDR3 RAM. Both the tablets run on Android Ice Cream Sandwich operating system.