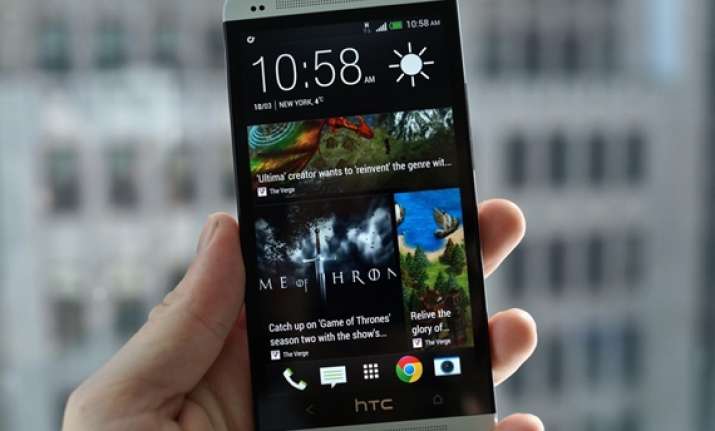 New Delhi: The HTC One smartphone has beaten both the Apple iPhone 5 and Samsung Galaxy S4 to win phone of the year at the 2013 T3 Gadget Awards.
The Taiwanese-made model also won the T3 Design Award and the coveted Gadget of the Year, as well as being nominated for tech brand of the year at a ceremony in London.
"The HTC One is HTC back to its best, producing one of the most capable and stylish smartphones ever. It's not only a beautiful looking phone that stands out amid a lot very similar handsets, it's also a superbly powerful piece of kit," said Kieran Alger Editor-in-chief of T3.
Alger said the quality speaks for HTC one handset. "From the bold move of including a camera that employs 'fewer but better' pixels, to the Beats Audio speakers and its killer feature that lush, 4.7-inch, full-HD screen," he added.
Meanwhile, Apple won computer and tablet of the year and Samsung grabbed the brand of the year title, while Sony won digital camera and television of the year.
T3 also awarded Michael Acton Smith, who co-founded entertainment company Mind Candy, which created Moshi Monsters toys, and Chris Anderson, curator of TED (Technology, Entertainment, Design), a global set of conferences owned by the private non-profit Sapling Foundation, for their contribution to the world of technology.
Acton Smith received the Outstanding Contribution To Tech 2013 Award and Anderson the inaugural T3 Tech Legend award.
Of Smith, T3 said, "From (gadget retailer) Firebox.com, an early adopter of e-commerce, to Perplex City, the groundbreaking multi-media game, his vision and hunger for bigger and better has helped the UK become one of the most exciting countries in the world of tech." 
"I'm surprised, delighted and honoured by this news," Anderson said.
Talking about the awards, Alger said: "This year's awards have been the hardest fought yet. Every single winning product is truly an outstanding example of innovation and design."
Other winners included Google, who won innovation of the year for Google Glass, and Netflix, which took the digital media service of the year award.
The Sky+HD 2TB set top box won entertainment gadget of the year, the Audi A8 won car of the year, and Xbox Smartglass won app of the year.
Jason Bradbury from The Gadget Show was named Tech Personality of the Year.
Here are the winners:
Gadget of the year, phone of the year and design of the year - HTC One smartphone