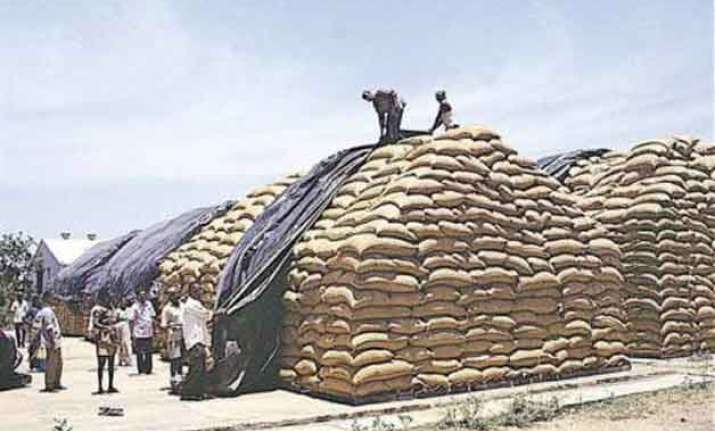 Punjab: Punjab government on Friday asked the Centre to reconsider its decision of stopping foodgrain procurement by FCI from Punjab, saying it will prove to be "very harmful" for the farming community and could lead to "distress selling".
"The Centre's move of stopping procurement of foodgrain from states like Punjab could prove to be very harmful for state growers as they could be denied of appropriate prices of their crop (in the wake of FCI's absence from the market)," Punjab Finance Minister Parminder Singh Dhindsa said here today.
He was asked to respond on the decision of the Centre asking FCI to stop food grain procurement from states like Punjab and Haryana.
Asserting that complete withdrawal of procurement by FCI could be an "anti-farmer" move, Dhindsa said, "in the absence of FCI from the grains market, farmers may not get Minimum Support Price (MSP) for their crops and they could resort to distress selling which will be disastrous for them." He also criticised the move of the FCI wherein it has been proposed to stop food grain procurement in two phases only.
"Halting procurement (by FCI) by 50% in one season and 50% in next season is not the way to do it. You should give sufficient time to farmers to build up their capacity for diversifying from traditional crops to other crops," he said.
"If FCI's procurement has to be stopped then it should be done in a phased manner," he asserted urging the Centre to reconsider its decision.
"The state will soon take up the matter with the Centre in this regard," he said.
The Centre has asked FCI to stop purchase of foodgrains in states like Punjab and Haryana in the wake of fully developed procurement system in these states.
The move came after Shanta Kumar Committee which was constituted in August last for overhauling of Food Corporation of India (FCI) had recommended that FCI should hand over all procurement operations of foodgrain like wheat, paddy to states (Punjab, Andhra Pradesh, Chhattisgarh, Haryana, Odisha and Punjab) as they have sufficient experience and reasonable infrastructure for procurement.
FCI procurement should focus on eastern belt, where farmers could not get minimum support price of their crops. FCI procures 20% and less than 10% of wheat and paddy procurement target respectively from Punjab.
"Punjab government has asked the FCI to procure wheat in forthcoming Rabi Marketing season as the state is not completely ready for carry out procurement," a senior official of FCI (Punjab) said.